Pro hunters will advise that mastering the art of walking quietly minus focusing on where and how you place your foot equals more success through minimal head movements.
Most anglers love wading boots with soft and thin soles for quieter movements. They also say that they can easily feel whatever is under their feet without struggles.
These are what we call felt-soled boots in angling. Felt-soled boots give more gripping power. The wearer experiences minimal stumbles, hardly thinks about wading, and has more time to fish.
However, such shoes or boots for fly fishing aren't legal in all states.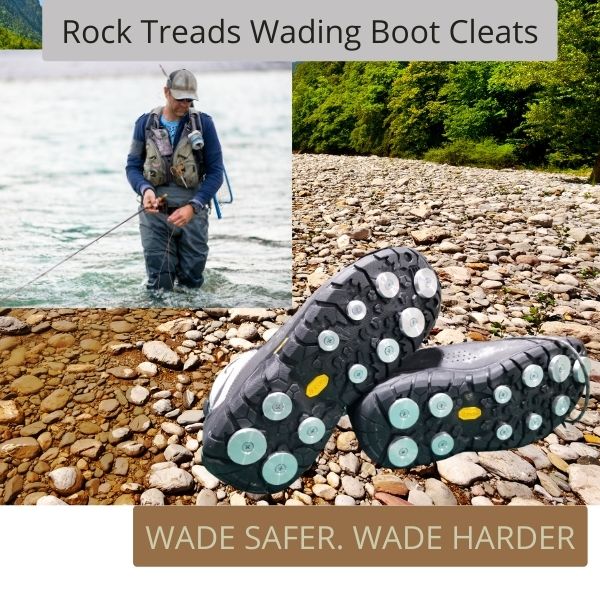 Despite the few benefits, there are numerous reasons to kick them out-something that most states have done. Topmost of all are the local bans and rampant issues of invasive species.
We met an old fishing buddy who says that they often see some anglers showing up in stud or rubber-bottomed boots and have difficulty remaining upright and balancing properly than those who are in felt soles.
Our friend owns and uses a few high-quality felt-soled boots and for a long time criticized any stud system on wading boots.
Check Rock Treads Availability