Disclosure:
Just to be open and honest the buttons and links you click on in the website will in most cases take you to another website where you can purchase the products I am reviewing. As an Amazon Associate I earn from qualifying purchases.
April 4, 2014
Sonik SK3 Cartridge Large Arbor Fly Fishing Reel Review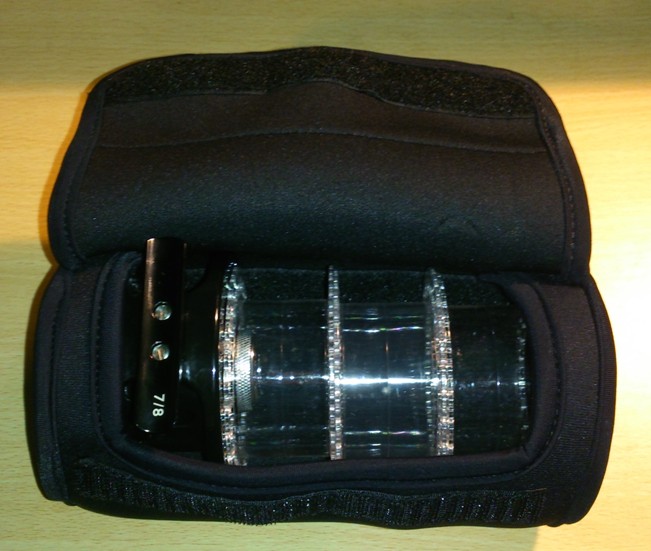 The SK3 large Arbor fly reel cartridge is a great quality product from Sonik Sports who test their equipment to breaking point. Lite, Strong and Precision made!
PRODUCT REVIEW: Sonik SK3 Cartridge Large Arbor Fly Reel
MANUFACTURER: SONIK
WHO WOULD BUY THIS: Anyone who is looking for a complete setup range to cover a lot of situations.
The interchangeable spools of the Sonik Sk3 cartridge large arbor fly reel allow for great versatility.
SCORE: 3.5 out of 5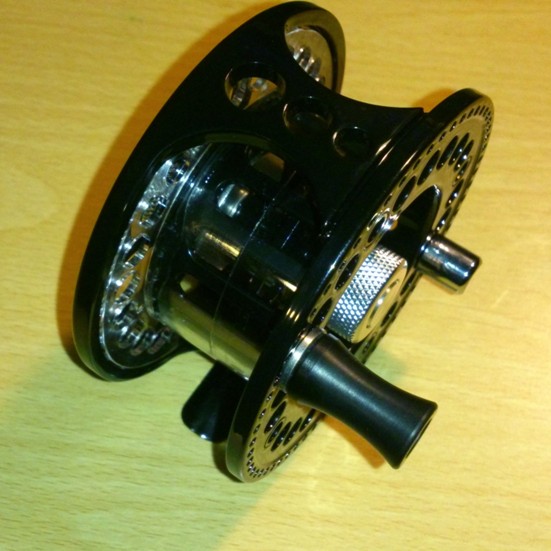 INTRODUCTION:
The Sonik SK3  cartridge fly fishing reel is another nice addition to the Sonik range.
The reel comes complete with 4 spare spools and a neoprene case perfect for carrying a complete setup for most situations.
Pop a full floater on one spool, an intermediate on the second, a medium sinker on the third and a fast sinking fly line on the fourth and you will have most things covered.
So what do we get in the box?
PROS
First off the reels are nicely sitting in the neoprene case side by side. You haven't much room in there for anything else but the neoprene will protect your spools from getting any nasty knocks or bumps. Nothing worse than getting a scrap on your nice new reel.
The spools are made from clear tough plastic and have a large arbor so your fly line will have less coil memory and aids speed or retrieve.
To change the spools over you need to push the button in the center sprocket to release the outer cage. Then to take one spool out requires a bit of pressure as they are kept in place by a rubber ring around the outside of the cage.
This means grabbing the spool with your first finger and thumb along the arbor track and gently pulling with increasing pressure until you see it start to slide. I had to pull fairly hard to get it to move at one point thinking it was stuck.
When you have the first spool off it's a simple change over with the next spool making sure to put the line on the correct way for the receive i.e. don't put a left-hand retrieve on for a right and vice versa. If inserted the wrong way it's only a simple remove and switch to get it on correctly.
The tension control is nice and big for easy tightening or loosening so you can play those fish easily. Nothing worse than fiddling with control when your fish is bending the rod in two. You will not lose fish to this as the control is very easy to use and within reach.
CONS
One bugbear with the reel I found is around the button for spool release is a knurled knob that when twisted releases the spring and could prove nasty if mistakenly done at the riverside. However, this is not a major problem and if you are careful switching spools should be easy enough.
WARRANTY:
Sonik does not hold a warranty on their fly reels reserving that honour to their fly rods only.
However having contacted customer support was told,
"Regarding the reels, we try to help the customer as much as possible, supplying spare parts, refurbishing the reel and mending or sort out any problems you may be experiencing",
so this means you are not left high and dry with a faulty reel as customer support will do their best to fix the problem.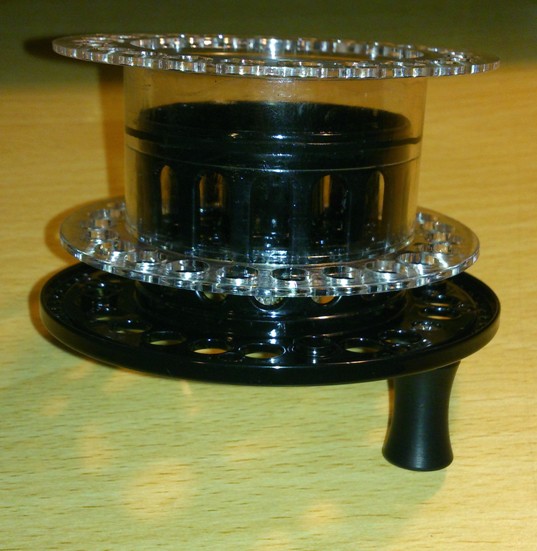 FINAL OPINION: 
The Sonik SK3 is a nicely put-together fly fishing reel.
The fact you get 4 spools and a neoprene case means you are ready to fish no matter the condition.
The reels are easy enough to change over although need a bit of effort to squeeze the spool from the cage (not a major thing as I would rather it was tight than loose and fall off when changing over. )