On my previous post on mending the fly line to control speed I thought it necessary to include a post on the presentation of the fly when Salmon fishing. Salmon do not feed when in the river to spawn so a fly presented to them is more to annoy them into a reaction than them eating your lure whereas trout are there to feed and are usually hungry.
Having been a salmon angler for many years one of the main things I have picked up is you are always learning. On my travels it amazes me on how different fly anglers fish their flies. When I find anglers who are more experienced on their local rivers I will do my best to watch and learn as best I can on how they are fishing the pools. One thing that stands out is the best anglers out there know exactly how their salmon flies are fishing at any particular time.
There are a few factors to consider to know how a fly is fishing including the fly type, the leader material, the fly line style and density, cast distance, length of rod and how the line is mended and retrieved. These elements you can control another one you can not is the natural condition of the pool however with line presentation you can make some changes to the natural condition of the pool and fish it better.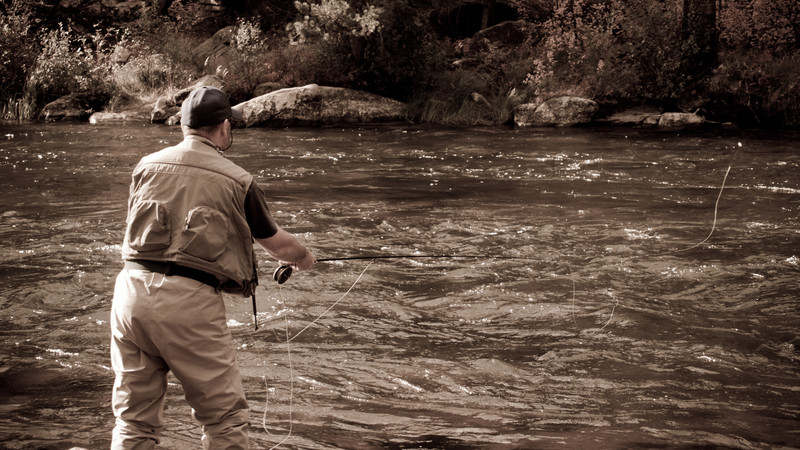 (c) Can Stock Photo / urbanlight (more…)