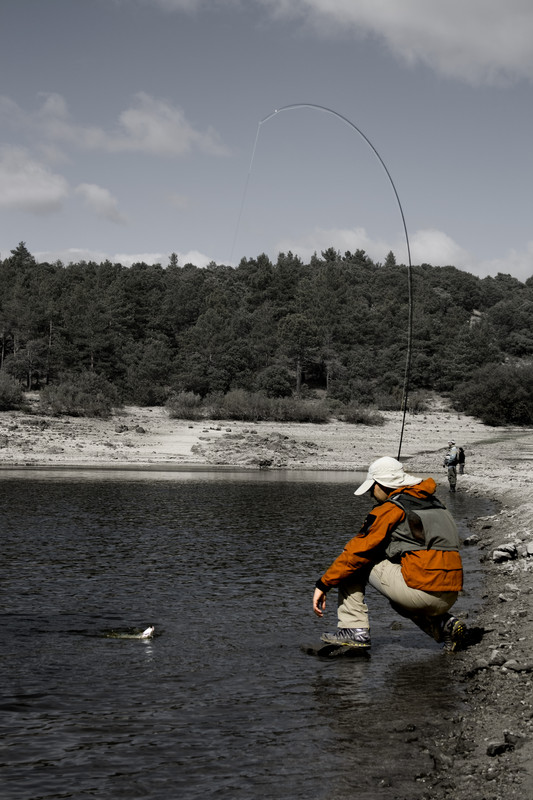 Tackle – get your set up ready!
For the purpose of this post we will assume you are already set up with a balanced fly fishing kit. If not then check out this posts here how to setup your fly line to get you started. This is not a definitive list of the best fly fishing techniques but a list of things I believe any fly fishing angler needs to learn and practice to become competent in the sport. 
Fly fishing casting – Perform them with grace
One of the main things to get right when fly fishing is the cast. Produce great delicate casts to present flies to trout and fish and you will have completed about 50% of the fly anglers program. Ones to learn well are the basic overhead cast, the snake roll, the roll cast and the single spey cast. With these four you will be well on your way to becoming a better fly angler and be able to cast to almost any target within any situation.
There are others that will get you of of trouble but I would recommend getting these four right from the start. It will assist you greatly if you can pay for some tuition or if you know a good consistent fly angler to ask for some help. It will speed up your progress and stop you getting frustrated when things are not going to plan. A lesson or two will not cost the earth but is well worth it when you consider the cost of loosing flies a damaging your fly fishing gear due to bad casting.  (more…)