Sometimes, you don't have to cough over $300 on waders only. Are you paying for a mortgage? Well, we have manufacturers that are considerate enough to avail great waders for less. Take a look at the popular Caddis Systems Attractive Teal Deluxe Waders for Women. You wouldn't believe until you behold it. Caddis has been in the business of producing tackle gear for a long time now. Its ability to dwell more on affordable fly fishing and hunting stuff is what makes it gain favor from most consumers.
Is cheap expensive?
Yes, and No depending on the circumstances. However, in this case, we give it a big shout out. A no for the Attractive Teal Deluxe for women. Usually, when you think fishing, you always think of breathable materials. This one isn't out of the sequence.
The promise by Caddis Waders is that this women's design won't let in water while still allowing the exit of body perspirations from the interior to the outer surface. Thanks to the permeable membrane, the possibility is very high. Theoretically, you sweat less because it counters the building of dampness inside. This is especially true in summer and warm areas.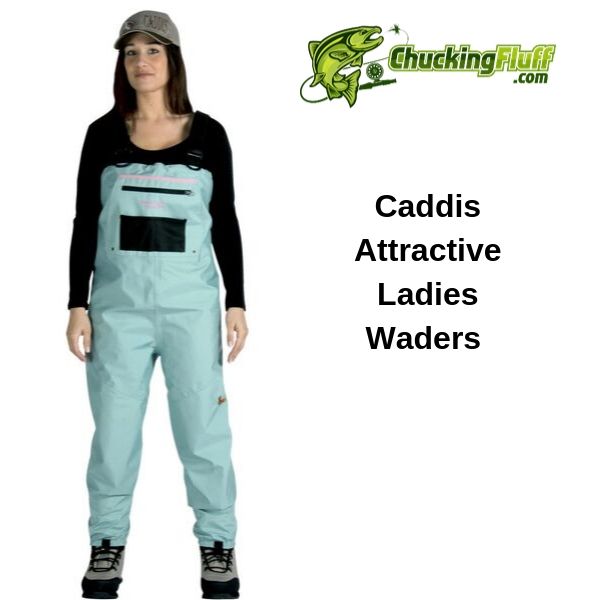 (more…)