Introduction to Best Vest Packs For Fly Fishing
Let's not sugar-coat things here. Every angler knows that fly vests aren't more popular today than two decades back. You know, with all the heavy wading jackets and heavy-duty waders, the wearer feels complete but they really aren't. Some of the best fly fishing vests have been in the market for a long time now.
Their design is still the same. Many think that they look like what our grandpas wore back then. Something like what Walker Texas Ranger had on often. A few look like what Tom Cruise had in the Mission Impossible.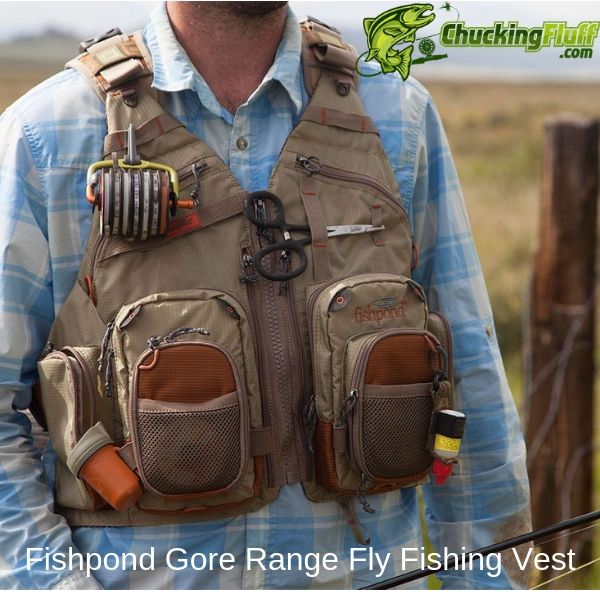 If you don't have one, you might think it is a minor gear, not so important. This is not the case. You are missing a lot if you are angling without a fly vest. Its decency is in the vest's storage system. It is crucial to have enough space for your tools and gear to avoid losing them or breaking the delicate ones.
Novices will give excess thought to other equipment and gear like fly rods, reels, wading jackets, polarized sunglasses, and lures. They then fall prey of counterfeit vests from black markets or a cheap Chinese manufacturer unaware of the nitty-gritty of fly fishing. How then do you expect time on the water to be seamless and fun?
High-quality fly fishing vests are for equipment storage, safety, and offer a slight layer of protection from the cold and winds. All your tackle remains right on your body saving you the time you'd spend off water to pick a fly or lure. Did I mention how easy it is to focus on getting more catches? Disorientation on the water is annoying than any other thing.
No wading out of the lake or river to pick anything. As you go window shopping for a good piece, make it solid and pick a functional vest. Our buyer's guide is here to give a very vantage point. It will be to your surprise that you will be having a smooth rhythm from now onwards in the river. Forget about flipping and flopping in your bogus industrial vest bought at a thrift store.
I bet the organization yields productivity. These fly vests keep your eyes on angling more. Getting an uplifting fishing experience isn't rocket science. Stick around our website for insights like this. While some newbies and amateurs might find these vests boring and overlook them often. Just like your fly is important, so is this vest.
Whether you are angling for food or to pass the weekend, you will sulk at spending minutes looking for small things. The reason could be disorganization. Our guide has some of the selected top rated fly vests for the money.
Often, most cheap and crappy fly vests wear out with the first season. If not totally breaking down, threads begin to unravel and there is nothing you can do about it. Stay woke for some of the best options in the market.
---
Factors to Consider when choosing the Best Vest for Fly Fishing
Number of Pockets
Basically, the fly vests serve a major purpose which is storage. This means that a good vest should have over 10 pockets with different sizes. Fly fishing vests hold almost everything you need for angling from small tools to mid-size equipment.
Your expectations of a good vest will depend on your preference but what most anglers consider is the number of pockets. This makes organization easier and you can master what each pocket holds.
While a reasonable number of pockets is important, having them in excess is irritating and makes the vest bulky. A heavy jacket makes it difficult to cast and throw good loops. What then would you be doing on water?
When a vest has too many pockets, you take more time trying to get the small-size equipment like clippers, forceps, and line cleaners. Psychologically, the more pockets you have on a vest, the more things you tend to pack and carry. This is a bad habit among women but men too are falling in this heavy-packer trap.
---
Size of Pockets
Having in mind the size of pockets is vital if you want a piece that will serve you well. If all pockets are tiny, the vest's functionality loses meaning. You won't carry enough things. Or you will have to supplement storage with a chest pack or a sling pack.
Overly large pockets will be annoying especially if you fill all of them. The weight of the vest becomes unbearable. Ensure you choose a fly vest with both small, medium, and large pockets.
---
Material
Material and quality go hand in hand. From the plethora of materials from which manufacturers make the fly vests, you might get overwhelmed when making a selection.
However, prioritizing quality will save you from picking garbage. Your vest shouldn't itch all day either or leave you damp with sweat. Fly vests come in two types:
---
Traditional or non-Mesh Vests:
These can be termed as heavy-duty fly vests. They are made from very heavy material making durability a bonus. In terms of weight, these traditional or non-mesh vests are heavier. If you intend to go out in winter, this one will be the best option. Summer and spring will need the mesh vests.
---
Mesh Vests:
Mesh vests are made from perforated fabric making them breathable and well ventilated. From the construction, they are lighter than traditional vests. Their durability is a gamble though.
That is one major drawback of these vests. Leave them home in winter because they won't keep you warm. Humid weather will go well with these meshes.
---
Comfort
If you are an avid angler, you'll definitely be having the vest on longer. It is necessary that the vest is comfortable. With respect to weight, you will have to put in mind the season and weather conditions. You don't want to be weighed down.
Once you pack your vest,