Introduction to Fly Fishing Cold Weather Gloves
''I can't find the best fly fishing cold weather gloves for warmth, strong grip and rod control,'' complained Frank severally.
There are a plethora of such gloves that Frank is looking to land his hands on. The same way he urgently needs them, so do most anglers who suffer from pangs of cold in silence. Fly fishing gloves for cold weather guarantee a new level of safety, comfort, and versatility.
They are a popular accessory but what most anglers use are either biking gloves or the usual woven gloves bought at thrift stores and there is no doubt, these gloves aren't long-lasting.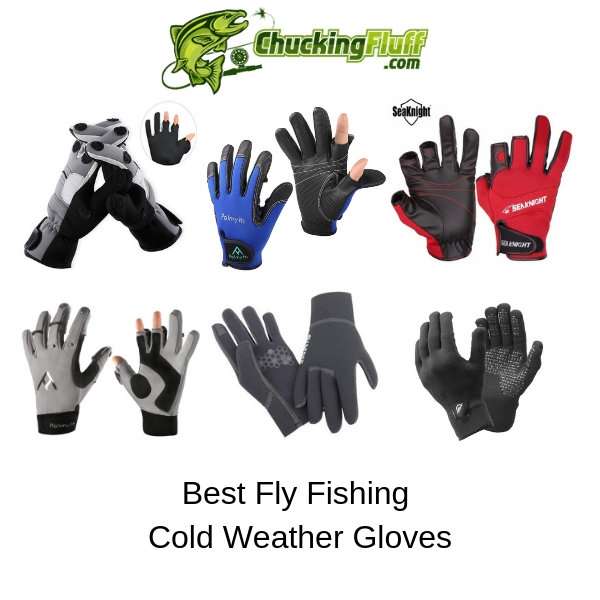 Most people sulk during the winter season and prefer to coil on the couch with a fleece blanket and un-matching socks staring at a boring screen. If you are an angler then you would love to be winter fly fishing. It is a good time to rush outdoors and get active while others hibernate.
The problem starts when you need to use your hands yet they are freezing solid before the first hour of angling. Once they turn numb, it becomes very difficult to control your line.
Well, trying a quick fix will not see you spending longer than an hour on the water. Before the invention of cold weather gloves for anglers, most fly fishers often dried their hands, used mittens, or moved their fingers or fidgeted to ensure blood flow.
If you try this today, you will pack for home a few minutes after you had started fishing.
Here's the SUREST solution; high-quality gloves for cold weather fly fishing.
Cold temperatures shouldn't stop you from angling. It is crucial that you carry along the right equipment and a few pairs of angling gloves. If you have tied a knot when fingers are completely numb previously, you understand the importance of going through this guide.
A good pair of gloves keep your fingers and palms warm. With a little practice, it will be smooth and fast to tie knots with them on. It mightn't feel natural for the first few days and you might want to remove them. Patience friend! Patience and practice!
Moving forward, you need to know how to select these gloves so that you are sure of getting value for money without compromising quality, comfort, and durability.
---
Factors to Consider when Choosing Cold Weather Gloves for Fly Fishing
You just can't settle on any pair of gloves when fishing in cold weather. Protecting your hands is vital.
Warmth and dryness are key…
Still, at that, you need utmost comfort and plenty of movement. This section makes you aware of what to look for before buying the right pair.
---
Material
Construction material is the first thing to check. Designers are beginning to incorporate different fabric materials in gloves. Not an issue but getting the best is what is important. Most angling gloves for cold weather are made from latex or neoprene material.
These materials have been tested and proven to protect your hands from excess cold, fin and scale cuts, and cuts from sharp teeth. Some anglers filet their catch just after taking the fish out of water. They do this with neoprene angling gloves because of the greater dexterity they offer. Other manufacturers have fly fishing cold weather gloves made from fleece or wool.
---
Insulation
Fly fishing cold weather gloves are supposed to offer enough warmth. Insulation is important to keep you away from frost bites. It doesn't matter the material used to make the gloves. They should be well-insulated for more comfort and warmth in cold temperatures.
---
Finger Design
Some gloves cover your whole hand and might or might not have finger slits. Finger slits are good because you can poke a finger through and have plenty of movement. Remember, it is a learning process for anglers new to gloves.
The finger slit gloves allow for knot tying making it easy for you to spend more time on the water. Keep them on each time and you will not have to take them off when tying a knot or fly.
---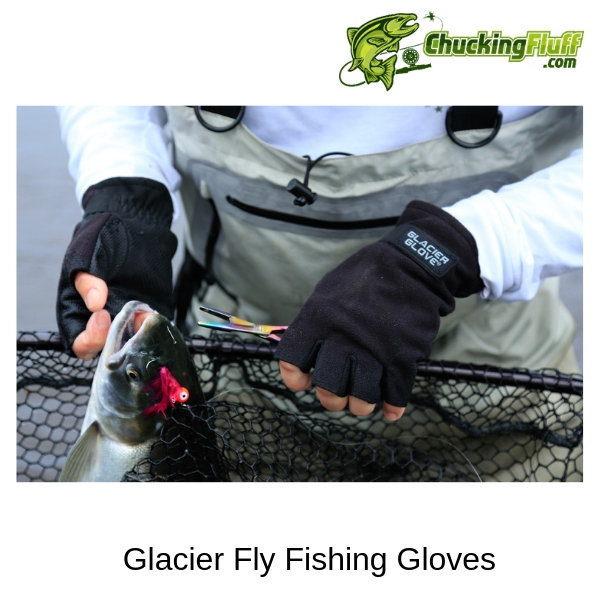 ---
Good Grip
One of the key features of angling gloves for cold weather is a good grip on the fingers and palm area. The skin usually provides great grip when holding your rod or line. You definitely don't want this to change when you have gloves on.
Different manufacturers have come up with different ways to enhance grip on the gloves. Some mix different types of leather, others incorporate rubber or patterns. You will choose whichever you find appropriate for your grip needs.
---
Durability
You should have in mind that a durable pair of gloves saves you money. You might not need any repairs in a very long time. Choose a long-lasting pair of gloves. Models that are made of very sturdy material with rip resistance are the best. Such gloves have reinforcement at stress points and will definitely work at all times.
---
Waterproofness
You can't touch cold water with bare hands and expect to feel warm. Hands exposed to water lose warmth. A good pair of gloves should have waterproofing features to ensure that your hands and fingers remain warm and dry when you slowly release fish in water and your fingers need to sink. Have gloves with tight collars and long sleeves that go under the wading jacket. This prevents water from slipping through any spaces.
---
Mobility
Dexterity is very important when fly fishing. Different manufacturers have gloves in different designs. Some have gloves with pre-bent fingers. If you are looking to cast effortlessly, you should choose gloves that are specially designed for finger movement. Their material shouldn't be too thick. If they are, it will be very difficult to bend your fingers properly.
---
Affordability
Do not neglect affordability. Of course, your budget comes at this point. Our buyer's guide has gloves priced in categories. The price ranges begin from the lowest to the mid-priced and high-end gloves.
These gloves aren't very cheap like your usual mittens. If you need to go window shopping for a pair of fly fishing cold weather gloves, have a budget first and you will get a reliable pair within your price range.
Are you a lover of bargains? Not all stores have gloves and hand gear on bargains throughout the year. You can find a few pairs up for sale once in a while.
You might end up landing a very expensive and high-quality pair for less their initial amount. Check on reviews or customer thoughts on the products you want before paying for it.