Not all fly fishing is done from a boat or structure, not even from the bankside. More than often a need to get into the water where the target species lives is required. Fly fishing in the saltwater flats is a different scenario and one I hope to return to later but for this post I want to go into the requirements of wading in freshwater with a pair of waders and boots.
For that we also then need to investigate fly fishing wading jackets to go with these waders. There are a few things to consider when looking at the best fly fishing wading jackets 2019 and below we have listed the main areas to think about when looking to buy.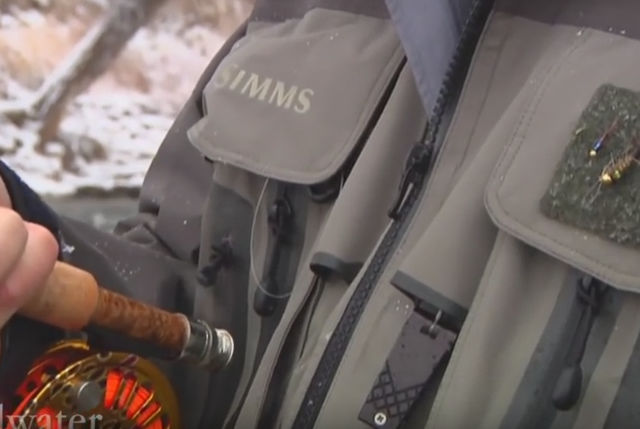 Waterproofness and breathability – How long will it keep you dry
The most important factor in deciding on a wading jacket is the ability to keep you dry when out fly fishing. It seems river or lake fishing comes with the added condition of falling rain.
Sometimes it will be light and infrequent others it will be a constant deluge and the fly fishing wading jacket needs to be able to keep you dry and comfortable. There is nothing worse than getting a soaking from a shower to find it seep through your outer shell and onto your inner layers.
Feeling wet for long periods of time is not great in warm weather but when its cold it can really cut short your fishing trip. In fact it can be the difference in life or death when is tough weather conditions but lets not go there for now.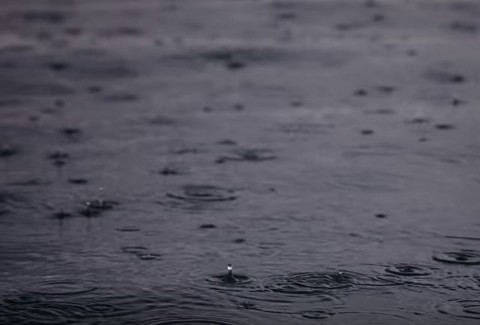 Gore-tex the market leader in waterproof materials. Not only is it waterproof but it has great breathability features. Gore-tex is currently only available in Simms wading jackets. 
The technology in these jackets is second to none but very expensive and not within the budget of every fly fishing angler. Gore-tex is in fact a membrane rather than a treatment of the fabric outer shell. Other manufacturers have gone in different directions in waterproofness most working with treatments of the fabric itself.
This can be cleaned and re-treated when the pores become blocked whereas Gore-tex is re-energized by lightly ironing the jacket after cleaning with the appropriate cleaning solutions.
Although the jacket needs to be waterproof it also needs to be breathable. That is it needs to be able to let moisture released from the body to get away from your skin.
Wearing a jacket that is not breathable on a warmish day especially when hiking to a beat or pool will leave you wet from sweat and this again is not comfortable. The introduction of breathable fabrics means this sweat can evaporate away from the body keeping you cool and dry even when hiking.
With these types of fabrics there are the good, better and best options. The best keeps you dry in a heavy storm and allows heavy sweating to evaporate quickly. Others will keep you dry but not let your sweat get away quickly enough and can still leave you moist after a hike however this usually drys out after a period of time if you are wearing the correct base underlayers.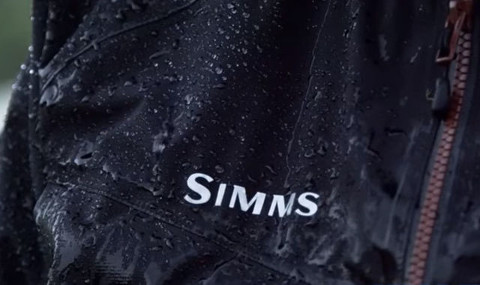 The ideal layering system allows moisture to wick away from the body and out to the outer layer of the fabric. This may have to go through several layers especially in winter when extra fleeces are added for warmth.
The base layer next to the skin needs to be snug ideally touching the skin all over so the moisture can travel directly through it away from the skin. In summer this process, evaporative cooling, can actually keep you cool and comfortable.
Your cotton t-shirt will not give you this effect in fact cotton become damp and will make you feel cold. Base layers need to be made from polyester or fine Merino wool. The polyester is the cheaper option but works well, it can get a bit smelly after a bit if not cleaned using a good anti bacterial wash.
The Merino wool is very soft and nice to the touch and usually odourless a bit more expensive than polyester but well worth it.
The mid layer is required to trap air between the outer shell and the base layer this air stays warm and keep you comfortable in colder days. The ability for this layer to trap air will decide the colder the day you can stay out in.
Microfleece is one such mid layer and as it comes in different thicknesses can be adjusted to allow for the correct temperature requirements. You can indeed have several fleeces built together a light fleece under a heavier one is ideal on really cold morning starts then the heavier one can be removed as the day warms up and again added at the end of the day as the sun's strength fades.
It's much better to have extra layers available and decide which is required than be cold on a days fishing because you didn't wear the correct level. Other mid layers are heavy Merino wool and duck down garments.
Merino as in the base layer is natural and a great mid layer garment. The down garments are becoming more obtainable and designed in different weights to help keep warmth in. Weight for weight its the best but must be kept dry.
If your out shell is weak then this garment will also let you down as moisture comes at it from both directions. It will wick moisture away however if the outer shell is intact and keeping water tight.
---
Windproofness is it a Requirement of a Wading Jacket or not?
Wind travelling through a garment will chill you quickly especially if you are already slightly damp. A true windproof garment must only allow less than 1.0 cfm of air to pass through a square foot per minute.
Not many garments can manage this however the gore-tex membrane has been developed to withstand this level. As a requirement for wading the need to stop wind blowing through you on a river can mean the difference in fishing on or going home after a few hours froze to the core. 
You can achieve a similar effect with a few layers and some tightly woven fleeces however if the top layer is windproof you are golden.
Length of Wading Jacket and general fit
Due to the requirements of wading jackets in that you are wading in water they are designed to be short. Most will only come down as far as the top of your waist. Depending on how deep you intend to wade you can get a jacket to suit your wading depth.
Not many anglers feel safe wading past their waists especially in water they are not accustomed too. However there are a few who go to nearly the top of the chest wader and in so get the jacket wet anyway.
Wading jackets that are dipped in the river will usually dry very quickly and usually the pockets will be high enough to keep your belongings out of harms way.
The jacket should have enough room in the arms to allow casting freely, if they are too tight they will restrict your swing and put off the cast. Most manufacturers allow for this.
Also a bit of room to allow additional clothing underneath is beneficial for fleeces or thinker base layers if the weather requires it. Again a jacket too tight will restrict your movement. In some cases going up an extra size will cure the problem.
The wading jacket should also have cuffs you can tighten well to keep the water from running up your arms when casting especially prone when performing a spey cast.at the top of the cast when the arm is up overhead water will run off the rod and hands into the jacket.
Do this for a few hours and you will be soaking. Better to have a jacket where the cuff can be velcroed tight to keep most of the water out.
A good option on the wading jacket is the size and number of pockets. I like to travel lite so I put my spare fly lines, fly boxes and tippet into my pockets.
Some fly anglers like to use the fly fishing vest  and it's a great option when the weather is fine but if you are expecting rain the wading jacket is the better option and one with decent pockets is beneficial.
Size and shape of the hood is also a consideration to think about. Hoods that are too big and cover too much of your head will hinder sight and the ability to spot fish and cast to them. A lot of the better jackets have a drawstring on the hood to make it fit your head size.
Another good benefit is to have a nice peak at the front this is also helpful for sight, however the use of a baseball cap can achieve the same effect. Some jackets will offer fleece or other soft materials around the neck to keep you comfortable during the day as all that swinging arms and head can leave you with a rash if the neck is too tight.
The last option is attachment locations. There are points on the jacket where you can attach zingers, landing net and tools like forceps. A D loop on the back is great for hanging a landing net and and a couple of brands have zingers built into the jacket to attach your tools.
You can always pin a zinger onto a jacket but it's more stable if the jacket offers one or two and you will not puncture it adding new ones keeping the integrity of the jacket intact.
---
Best Fly Fishing Wading Jackets over $350
Wading jackets in this category generally have better waterproof membranes and layered to help keep the warmth in and hold up to the rough and tough from vegetation. They are usually better finished and made to last.
Jackets in this category will have goretex or similar top membranes that will keep you dry in the most terrible of weather. Guides and Guilies will buy wading jackets in this category as they spend so much of their time on the water and need a jacket to hold up to the