Introduction to Fishing Sunglasses
Angling success begins when you can boldly spot the visual location of a species in target. Almost the same way an eagle swiftly catches a fish. The eagle's action kicks off from identification from a far distance. As it swoops to catch a fish, it is almost unexplainable.
The speed is terrific and the accuracy of the catching action is spot-on. Thanks to the powerful vision-almost microscopic! Hooking your target doesn't require similar vision, experience, and keenness. For an adrenaline-charged fish hook-up, you need an excellent pair of fly fishing sunglasses.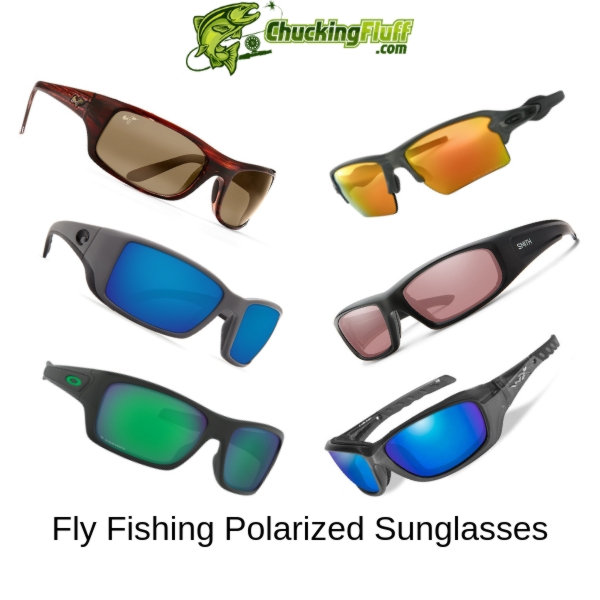 These are not your usual shades or darks. Fly fishing takes you outdoors and as an angler, you will come in contact with ultraviolet rays that you must tackle to protect your eyesight. Sometimes the glare on the water surface becomes too much to almost blind you. Will you stop at that?
Perfect fly fishing sunglasses give you 100% UV rays protection and greater ability to see through shallow water. Sunglasses further act as a protective barrier from physical damage to the eyes. The closeness of the hook to your eye can be a safety threat. With good glasses, we fully guarantee your safety.
Fishing has undergone great evolution. If you check in your nearest sports shop or on online stores you will discover a wide range of options to select from. All these are to enhance your fishing experiences.
Different fishing conditions like low light, offshore, inshore, fly fishing and open water fishing have their matching assorted lens types. Like earlier said, they are not your usual shades. Here are categories of sunglasses highly recommended for fly fishing:
---
Polarized Sunglasses
Anglers mostly fish at daytime. Polarized sunglasses are vital to protecting your eyes from sun rays and ultraviolet rays. It is easy to counter straining because of glares. So many brands manufacture polarized fishing sunglasses to suit each customer's needs.
Wiley-X won the Best New Polarized Eyewear in Europe for two years and is among the manufacturers that don't compromise the health of its customers by sensitizing on quality.
---
Prescription Glasses
These glasses have a crystal clear vision to increase the chances of flawlessly spotting fish. Frames are fitting and they range from transition lenses to progressive lenses, lenses of different tints, material and they are easily available.
Be careful when choosing the frames. They shouldn't slip down to the nose- they will be senseless, anyway. For utmost grip, those with nose and temple pad will be an excellent choice.
---
Blue-coated Glasses
No matter how perfect your eyesight is without protection, you can't stand the immense glare produced by water for a long time. The irritation is annoying and for all reasons will be a hindrance to successful fishing.
Scientifically and medically, wavelengths from blue light are enemies to proper vision. Glasses that block blue light protect your eyes from reflection and glare. The filtration process of the blue light is quick and enhances clarity.
There is a balance in color, contrast, and protection. With these glasses, the intensity of brightness outside doesn't matter. Clarity is unmatched.
---
Photochromic Lenses
Photochromic lenses are adaptive to light and their functionality is slightly an advancement of the polarized lenses. Anglers who spend long hours on water will find these lenses useful. How do they work?
A lens adjusts tint with accordance to ultraviolet rays to give a crystal clear vision. There are several lens colors you can choose from the descriptions below:
Copper/Flash – Copper lenses are all-rounders in almost all light conditions. They work perfectly in light amounts ranging from medium to strong. Stillwater and river anglers term is as a must-have piece for a great contrast.
Copper/Green – One of the best optic solutions and work similar to the Copper/Flash.
Yellow – G