When I first started fly fishing all those years ago there was no such thing as barbless hooks for trout fishing, well not that I noticed anyway.
Most of your catches were kept back then however as time has progressed things have changed.
It is now more the norm to release your catch back into the ecosystem you caught it so future anglers will hopefully have the pleasure of partaking in the sport.
The only thing that wasn't kept back thirty years ago was small undersized fish that were deemed by the fishing agencies to be returned.
When I think about it, some of the small trout I caught back then went back bleeding and probably swam off to die.
Well, I was only starting out back then and didn't know anything about barbless trout flies.
All the flies I tied were on fully barbed hooks as this was the norm. So my question is; barbless hooks are they good for fly fishing? Let discuss to see the differences.
Many tackle changes over the last thirty years!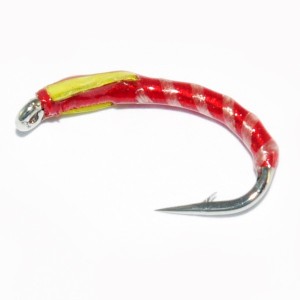 Fly fishing in general has undergone many changes over the last thirty years.
Tackle improves every year. Fly rods are much stronger and lighter, same with fly fishing reels. Fly lines are now made with poly-coated layers with braided cores and the terminal tackle, the flies, are now made with chemically sharpened points hooks. To top this off barbless trout flies now are more common.
The barb when first conceived was to hold the fish in place so it could not fall off the hook and escape. This was very important back when things got started as fishing was more of a necessity for feeding the family than a sport as it is today. (more…)