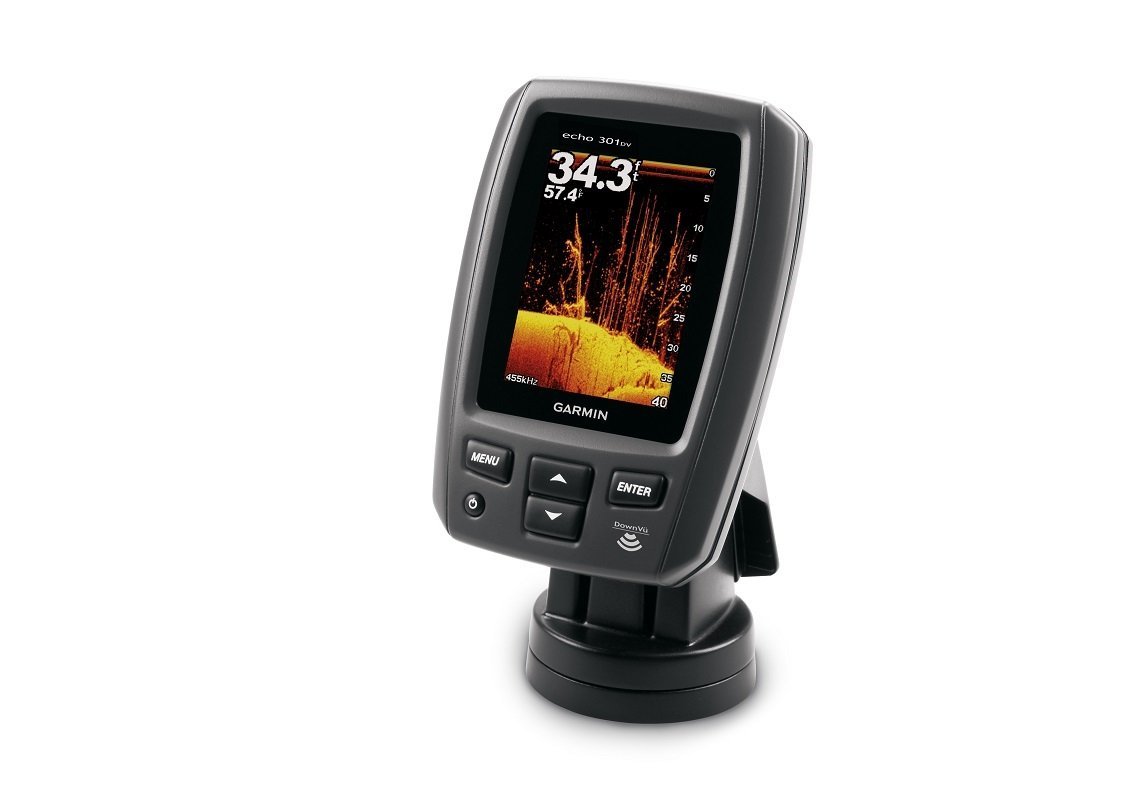 Performance
---
The Echo 301dv is a fish finder that uses sonar technology to detect both aquatic life and other materials both in shallow and deep water.
Build Quality
---
It has a 3.5" display screen with a backlight feature and 300W power capacity. Garmin has come up with a new feature in this device, and that is the  Smooth Scaling graphics feature.
Value
---
It is very economical and with this price, you cannot expect anything more. The DownVu sonar technology that it offers has the capability to reach depths of 1,750' maximum.
Satisfaction
---
Though there are more expensive alternatives available on the market, the Echo 301dv makes the perfect choice for those with a limited budget.