I have had loads of fun days chasing rainbows at my local still water fisheries.  Rainbow trout are mostly stocked fish from local fish farms and are feed on pellets etcetera, to bring them up to a decent fighting trout weight. Average weight would be a 1.5 pounds at this point.
Although these trout can grow to twenty pound plus, trout this size can be slightly lazy and a one that has grown to 10-12 lbs would be considered a prime fighting specimen. When introduced to the fishery the new trout scurry around looking to explore their new habitat and will snatch at anything that lands on the water and so it is times like this when I enjoy rainbow trout fly fishing.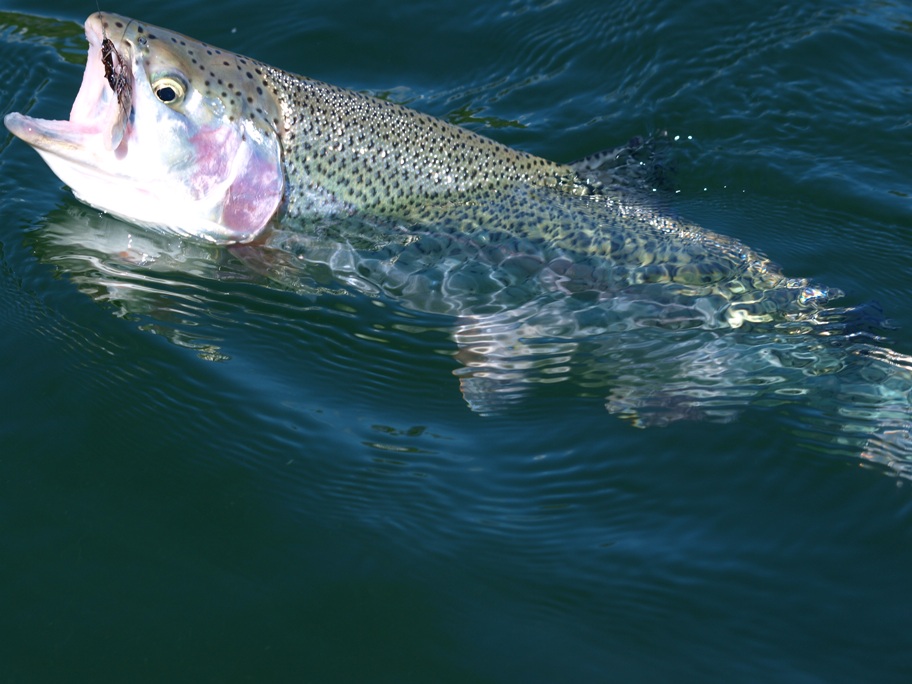 How to put a smile on a newbies face!
If you are new to trout fly fishing it is these days that really entice you to stay in the sport as it can be a lot of fun. Some would argue that its too easy to catch trout when newly added but if you are introducing someone to fly fishing and trying to encourage them into performing casts correctly it is the icing on the cake when they can actually land one or two trout.
The smile on their face is more than enough to make the experience remember-able for both of you. I have contacts at my local fisheries and if I am bringing a guest newbie I will ring ahead asking for the restocking days. This may seem like offsetting the rules somewhat but were is the harm if your new prodigy is happy catching a few trout.
The real test of the fly fisher comes on the days when there is no activity but remembering the feeling of a trout hitting your fly drives you on to master the craft for the next hit. (more…)