OK if you have read my last post on matching the hatch techniques you may have wondered what happens when I have tried every fly in the box that looks close to the insects hatching but I am still not getting any takes. Well then that is when you change tactics and try un matching the hatch techniques.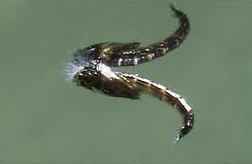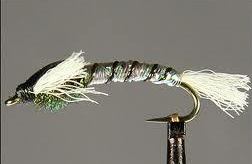 When you are an accomplished angler you will have an array of items with you when fishing that cover all sorts of situations and in that arsenal, you will probably have different types of tippet or leader materials and you will be considering changing line colors. You may try floating your flies with floatants or trying to sink them further with different poly leaders and trying to get that all illusive trout to take your fly. It is times like this when you have gone through your usual changes that you are thinking it's time to pack up and go home.  However, rather than doing that there is one more thing to try.
So what is un matching the hatch techniques?
Just as before when we tried to match the hatch as closely as possible, this is when we now try to go the other direction and get something completely opposite to the hatching insects. This sounds easy but a bit of thought is required. You have a few things to consider the color, the size and the shape of the insect that is hatching. All these things need to be reversed or changed considerably to invoke a response from the trout.