Learn to Spey cast like a Pro!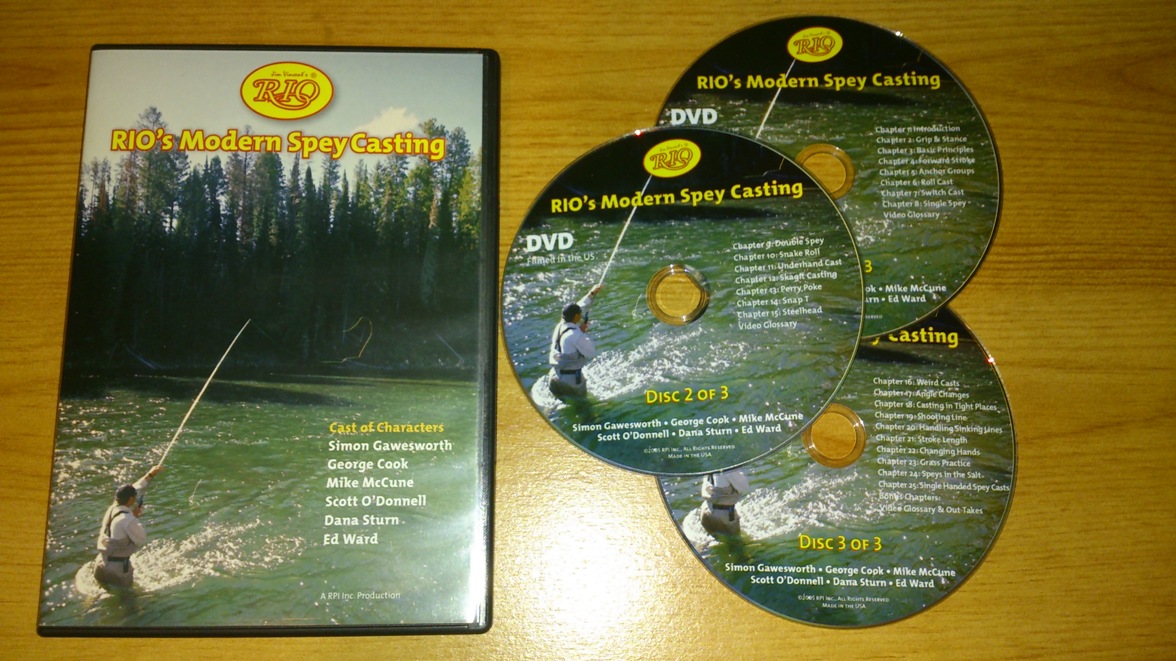 Modern spey casting has become the most used fly casting methods in the world today. Originally developed in scotland it has now circumnavigated to world and is the birthplace to most of the modern casts used today on both single and double handed rods. If you can master the spey cast you can go on to master any modern cast today. This DVD by RIO is a great place to start on your way to becoming a spey master caster.
Divided into 25 chapters over 3 DVD this pack covers every aspect to spey casting you will ever need. The cast of characters in the DVD are easy to follow and very like able. Simon Gawesworth born in England started fly fishing at 8 year old and was a world champion at the age of 16 he went on to become an instructor.
After meeting Jim Vincent co founder of RIO products he was employed into the company. Together Simon and RIO went on to produce many products including lines and this remarkable DVD. Although published in 2005 the material in the DVD is still relevant today in fly casting. 
What you get in the box.
Rios Modern Spey Casting DVD comes with 3 DVD's
disc 1 has chapters 1-8 plus a glossary,

disc 2 has chapters 9-15 plus glossary,

disc 3 has chapters 16-25 plus outtakes.
Total running time 4 hours.
Become a better spey caster today!