If you have read my page on the benefits of breathable waders you will most likely be thinking about purchasing a pair. Waders are important, and accessories are available that make wearing them more comfortable. There are a few things that I would say are essential and others that just add to the experience. We will discuss breathable stocking foot wader accessories and you can decide if you need them or not.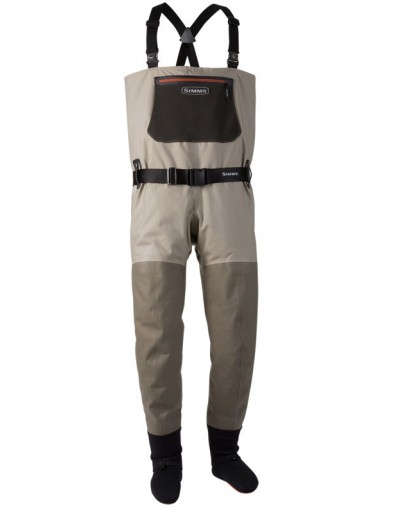 Wading boot are required for [easyazon_link identifier="B000LZSC5Y" locale="US" tag="chuckingflu0b-20″]stocking foot breathable waders[/easyazon_link] and come in various forms. The main type difference is the sole. Over the years different sole materials have been used to help the fly fishing angler keep grip on the wet mossy rocks on a river bed which can be ridiculously slippery. One of the earlier types was felt sole which worked very well but had the tendency to become detached from the boots after several months of wear.
Felt soles now banned, well almost!