While fishing especially fly fishing it is always a good idea to wade in the water. This does come with the responsibility to check if the water is wadeable, for instance the bottom is within reach and not too rocky to make it dangerous.  If the conditions are safe then wading does a number of things to help with your fly fishing and in this post we will discuss the benefits of breathable chest waders for fly fishing as well as other types of waders.
So why do we need waders anyway?
When fly fishing there are numerous hazards on the banking when casting, therefore, entering the water gives the angler the ability to avoid these. Waders will allow you to follow the river downstream through a pool or beat without having to move around trees or other hazards which takes time and can affect your catch rates.
The other benefit is that while fly fishing you need to cover trout to induce a take. Wading allows you to move about to cover these trout better especially in rivers where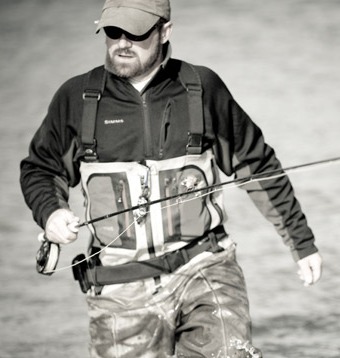 wading out into the middle of the river will allow the fly to swim around in the current and sit on the dangle better for trout sitting midstream.
The dangle is when the cast has completely swum around in the current to its holding position before the retrieve. This is only relevant in rivers because in still waters the cast will be straight out where you placed it and will not move very much.
Some people think wading will disturb trout and this is true if you are like a bull in the china shop but if you are careful and move stealthily trout will pass by very close to you. I have on many occasions been soaked by a trout that has jumped feet from me when I was in stealth mode.