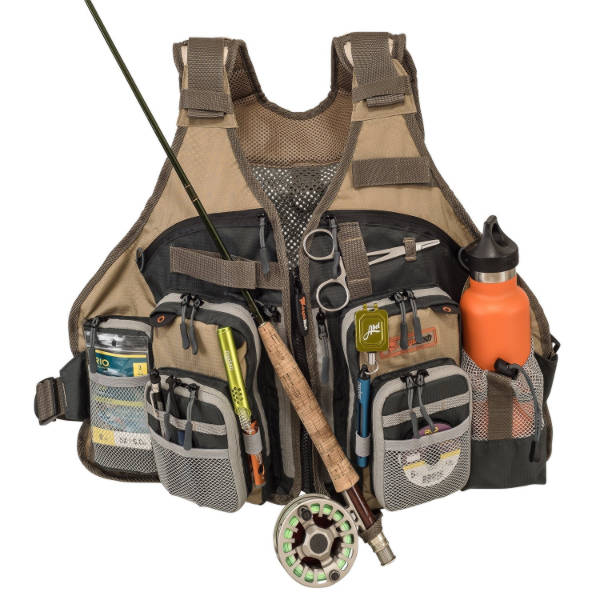 Performance
---
The Adjustable mesh fly vest is a fly vest you can trust, rip stop materials, 2 waterproof pockets, and adjustable side straps for comfort.
Build Quality
---
Materials are of a strong quality to aid the lifetime of the vest, well thought out construction with anglers in mind.
Value
---
There are many vests on the market for twice the price and not nearly as good or comfortable.
Satisfaction
---
Overall, we have to say this vest is worth more than the actual price that we see it on sale for.
Why the need for a Fly Vest?
It may sound like an essential garment for an experienced angler but it's always surprising how many people new to the sport ignore the advantages of a quality fishing vest.
No matter what style of fishing you engage in a quality vest with plenty of pockets and excellent comfort can make a huge difference in enjoying the day.
Having all equipment immediately on hand is quite simply a massive convenience that saves constantly needing to replenish bait, tackle and so on from your fishing crates.
---
Plenty of novice anglers may question the need of a fly fishing vest – after all they may be intending on just settling down by the lake in their deckchairs right next to their supplies.
Then when they get out there fishing for the first time they'll rue not having picked up such a simple but experience enhancing piece of equipment.
You see even when fishing by a static camp fact of the matter is that having everything on hand even just a few feet away can make all the difference in successful fishing.
When you know that catch is near, the last thing any angler wants is to be getting away from the water even for just a moment.
---
This adjustable mesh fly fishing vest courtesy of AnglaTech is one of the best examples of how a quality garment ought to be designed.
Featuring not just plenty of high quality pockets, it's also been designed in an adjustable way that ensures a comfortable fit for any user.
It's a truly unisex garment that is perfect for men and women of any size to enjoy their time out angling.
In this review we'll examine what makes this fly fishing vest such a great option – and why with a little care it'll last a lifetime.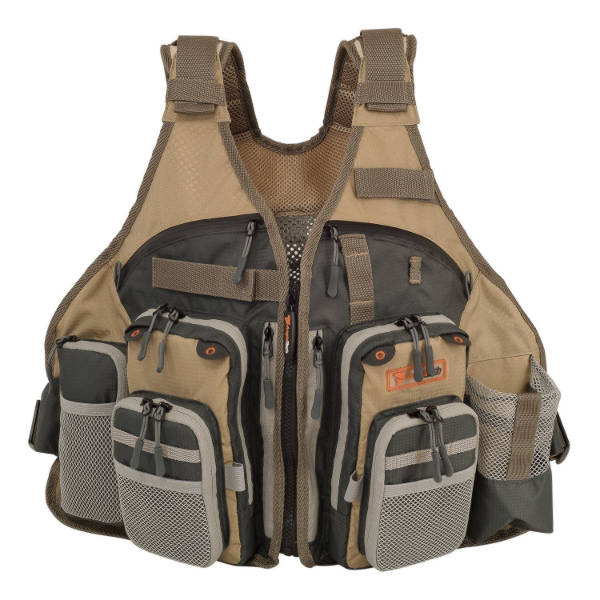 Key Features
Entirely fresh redesign for 2016 incorporating existing customer feedback and requests.

<