Disclosure:
Just to be open and honest the buttons and links you click on in the website will in most cases take you to another website where you can purchase the products I am reviewing. As an Amazon Associate I earn from qualifying purchases.
March 24, 2018
Temple Fork Outfitters BVK Series Fly Fishing Rod Review
TFO BVK Series Fly Fishing Rods Intro
This is a lightweight rod that offers strength and aggressive power. This set is made with carbon fiber and built with Flor grade handle grips. It is a finely tuned instrument for fishing.
The Temple Fork Outfitters BVK series of fly rods are engineered to provide the highest performance.
This set is available for a very reasonable price. These fine crafted rods come available in 3- to 12-weight.
Any fisherman will find them very beneficial to their fishing trip. Share one with a friend.
Designed in part by the late Lefty Kreh the BVK fly rod series hit all the top marks for presentation and distance.
It has all the makings a of a rod three times the price perfect for anyone wanting to get into dry fly fishing. Add the conversion kit
and make the rod into a fantastic nymphing rod.
They are durable and are designed to withstand the most rigorous fishing conditions. These rods are made for use in both fresh and saltwater.
There are quite a few pros that prefer to use them over any other brand. They do not come with a tube but do come with a rod sock. The tubes may be purchased separately.
These rods have gained five star ratings which takes them to the top. They can handle large streams too. They are sold cheaper online than in traditional sporting stores. If you place your order for this brand then you will certainly not be disappointed.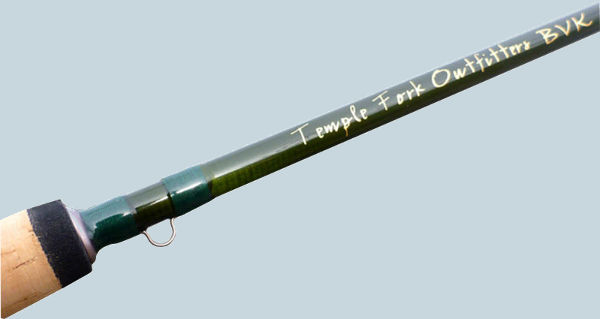 TFO BVK Series Fly Fishing Rods Features
These fine rods offer great features like:
Lightweight and durable design
Affordable
Fresh and saltwater rods
Best seller
Carbon fiber and more……
---
"I dedicated an entire year to designing the BVK rods, and they are everything I hoped for. You can't beat the performance, and you sure can't beat the price." – Lefty Kreh
---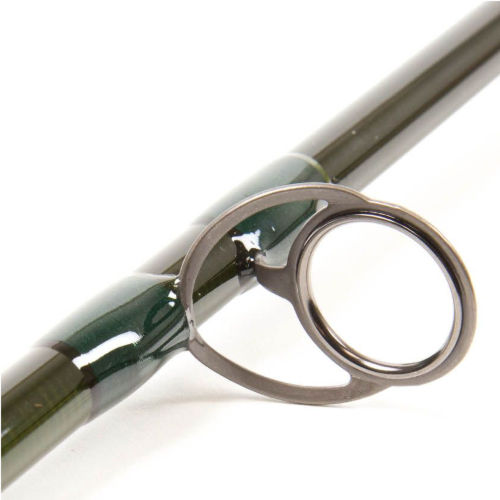 ---
Temple Fork: BVK Series Fly Rod, TF 07 90-4B
Lighter weight for aggressive power and strength
Translucent blank with carbon fiber reel seat
Ultra hard-chromium impregnated anodized steel stripping guides
Contoured, comfortable Flor grade handle grips
Better-than-excellent presentation in a lightweight rod
---
TFO BVK Series Fly Fishing Rods Pros
You can zing out long casts with this rod the stiff action makes casting at distance a breeze. Great for fishing kelp bass, yellow-tail, and more you should not plan a fishing trip without one. Nice for fishing the surf too, they deliver nice action for any fisherman, beginner or professional.
People have been completely satisfied with the purchase of this rod set. The fast action tip provides excellent performance. If you decide to purchase a set it can be shipped anywhere in the nation right to you. You will certainly get a nice set for a very special price and they come with a complete warranty as well. What really makes them a bargain deal is the lifetime warranty.
---
TFO BVK Series Fly Fishing Rods Cons
Only one person believes that the fighting butt is too weak according to reviewers. Break easy but not too sure why. The lifetime warranty and one of the quickest should cover any slight defects if there is any. Can't please them all. You have to pay an extra $30 for the rod tube although it's worth having. At close range casting the stiffness hurts your aim.
---
FAQ's – Questions about the Temple Fork Outfitters BVK Series Fly Fishing Rod
Q) What are the weights available for this fly rod?
A) You can find this rod in different weights ranging from 3 to 12 Wt.
Q) I live in a region with salt water lakes. Does this rod work just fine?
A) Yes. One of the rods that is usable in both salt and freshwater areas is this one from Temple Fork Outfitters.
Q) I would like to know the material used in making this fly rod. Is it graphite?
A) The rod is made from carbon fiber which is among the strongest and most durable material.
Q) Does it come with a Cordura tube to store in when not in use?
A) No. This one comes with a rod sock which still performs storage and protective functions. One can be purchased separately and we would advise doing that to protect it while transporting.
Q) Can the rod be used for streaming?
A) Yes. BVK series rods can be used in large streams with ease.
Q) I am looking for a longer rod. What is the size of this one?
A) The rod is 9 feet long.
Q) How are the handles on these series rods like?
A) Handle grips are well contoured, very comfortable on your palms
Q) What are the snake guides made of? Are they durable?
A) Snake guides are made from ultra-hard chromium impregnated anodized steel. Their special construction makes them durable.
Q) Is this rod a medium fast action rod?
A) BVK series rods are fast action rods and guarantees you good presentation and distance.
Q) In the BVK series fly rod which ones have a fighting butt?
A) The Temple Fork 06 914B and the others above it are the only ones with a fighting butt.
---
TFO BVK Series Fly Fishing Rods Summary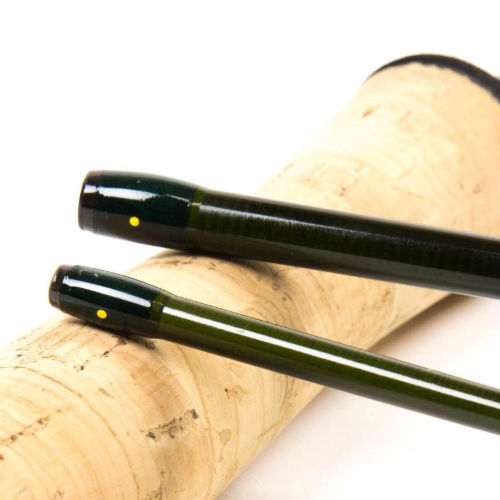 If you are planning to purchase this rod set you will never be dissatisfied with it. The lifetime warranty says it all and the company brand stands behind their name. They will be shipped in damage free boxes to your home that allow safety and security during shipping.
They are very stylish and durable and reliable to withstand any type of climate or water conditions. If you are a professional fisherman then you surely will be making a fine investment for your fishing business. Don't let this amazing product and bargain pass you by.
It is a rod set that will last for years to come and you will be saving a lot of money in the long run by not having to purchase another brand that doesn't last as long. Try them and see the positive results and you will never look at any other brand. The rod has excellent balance like any true fisherman will tell you. The 8 weight rod seems to be the best in the series the 5 weight is a bit heavy and feels like a 6 weight.
---
Possible Alternatives
A few possible alternatives are available for this type of rod and they include
Most pros do not settle for anything other than the finest quality and this what you will get when you purchase the Temple Fork Outfitters BVK Series Fly Fishing Rods. You cannot beat the lifetime guarantee either so the only reason you should plan on purchasing an alternative is if the item is discontinued. Good things come to those who wait.
---
Verdict on the Temple Fork Outfitters BVK Fly Rod
These are fast sellers, best sellers and top rated rods that come in a set so that means you will get more than one in your order. Great for taking along on a fishing trip to share with friends. Temple Fork Outfitters BVK Series Fly Fishing Rods deliver the best action for pro or amateur.
You will have to try it to believe it. Because they are lightweight it makes them easy to control. You will get the complete set with directions for use, care, and maintenance along with accessory information.
Your friends will really envy your new rod set. Placing your order now will ensure availability and you can avoid having to purchase an alternative. They are great for use in a variety of waters, climate conditions, rivers, lakes, ponds and seas and built to last for years with the right care.
People prefer this brand over the more expensive brands with less features too. If you have purchased this brand then you will surely carry out your fishing adventures with success and excellence. You can't beat this great bargain deal. Save time, money, and hassle by making the right choice now. You won't regret it. The fish you catch with these rods will surely tell the true story. It is all in the power of the strength in the rod.
Alternative TFO Fly Rod

5 wt. 9'0" 4 pc. NXT Black Label Kit
FLY ROD AND REEL KIT - The NXT Black Label fly fishing kits flatten the learning curve by making it easier and more rewarding to become an active participant in this sport of a lifetime; Come packed in cordura rod and reel travel case ready for fishing.
HIGH PERFORMANCE FLY ROD - The foundation of the NXT Black Label fly rod is a moderate action blank which offers plenty of forgiveness for delicate presentations and cushioning light leaders but loads easily for longer casts into the wind.
DURABLE CONSTRUCTION - The NXT Black Label fly rods are a handsome, matte black with half wells grips (4, 5 and 6-weight) and a full-wells (8-weight) made from reconstituted cork for extreme durability; All NXT Black Label rods come with a rod sock.
IMPROVED ROD DESIGN - Aluminum oxide stripping guides, chromium-impregnated stainless-steel snake guides and an anodized aluminum up- locking reel seat make the NXT Black Label series great for chasing fish in fresh or saltwater.
HIGH-QUALITY FLY REEL - These kits include a matching cast aluminum reel with and stainless-steel alternating disc drag system; It comes loaded with 20-pound Dacron backing, a premium weight forward floating line with welded front loop and looped leader.
Last update on 2023-12-08 / Affiliate links / Images from Amazon Product Advertising API
This product presentation was made with AAWP plugin.