Disclosure:
Just to be open and honest the buttons and links you click on in the website will in most cases take you to another website where you can purchase the products I am reviewing. As an Amazon Associate I earn from qualifying purchases.
September 14, 2022
Where are the Best Areas to Fly Fish in Texas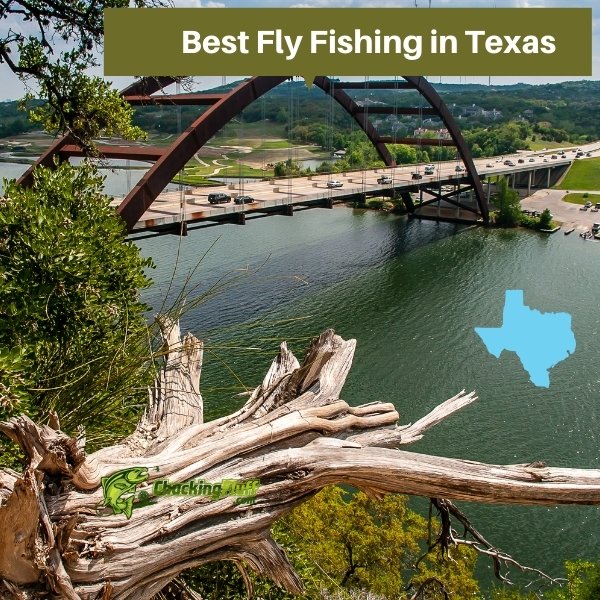 Fishing is one of the integral parts of the people of Texas.
With 6736 reservoirs and lakes (over 1100 are public lakes) and 36 rivers, you can be sure to have numerous opportunities once here.
The coastline along the Gulf of Mexico is 377 miles and saltwater offerings for the enthusiastic are waiting for exploration.
You can agree that this state isn't short of angling opportunities.
Blending the scenic waterways, outdoor adventure, wildlife, landscaping, and the courteous nature of the residents, it can never be a bad experience in Texas.
Non-residents visiting the state will marvel at the big things here.
If you are here for time away from your usual schedule, fishing here is big too.
The waterways boast unique features that make ideal homes for different fish species that will attract any fervent reel lover.
Anglers in Texas find it more pleasurable to go after largemouth bass.
What makes anglers attracted to them is their availability all-year-round.
As we welcome the spring season, anglers pack their bags and head to the shallow waters where these fellows come to spawn.
Catfish fishing is also gaining popularity among residents and non-residents of Texas.
As long as the waters throughout the state are favorable for breeding and nurturing, you can catch this species in ponds, rivers, reservoirs, and lakes.
Water in the southern parts of Texas harbor offers plenty of flathead and blue catfish which are trophy sizes.
Anglers go after channel catfish and you wouldn't want to know how delicious the fillet is.
Each lake in this city has its unique features and different offerings.
From alligator gar and crappie to catfish and largemouth bass.
In the urban centers, there are eighteen neighborhood fishing community waters which are mainly lakes.
The 18 undergo channel catfish stocking from April to November.
This is an excellent thing as Texans near cities can fish closer to their residents without having to travel far.
Most anglers highly recommend fishing in the Hill Country.
It has everything fascinating from river crossings to state parks.
The views here are breathtaking and the fishing opportunities are so marvelous.
The region begins from Balcones Escarpment and extends to the western side across Edward Plateau.
It has so many creeks, streams, rivers, natural and manmade lakes.
Throughout the year the fishing conditions are excellent.
Even though fly fishing isn't one of the major methods of fishing, it has started to gain popularity among Texans.
We list a few of the common, some remote, and other less fished waters that you can explore when here.
---
Devils River – Part of the Rio Grande
---
Devils River is a favorite among many anglers.
First, the scenery is eclectic with the chains of cliffs and hills.
The river banks aren't lined with plenty of trees.
What is common here is the Texas Sagebrush and cacti.
For anglers escaping the hustle and bustle of the city, you will not regret coming here.
In the south of Devils River State Natural Area or Del Norte, you will enjoy the Dolan Falls.
The springs are upstream from this place and the water is gin-clear in this area because of the numerous springs.
Waters here are extremely high-quality thanks to the spring feeding and the rock bottom has large boulders and flora like alligator weeds.
There are both fun and serious rapids. However, they don't get overwhelming.
You can run the falls except for the Dolan Falls.
The water is usually murky after a flood but clears pretty fast.
Clear waters are excellent for sight fishing but the problem is with spooking fish.
A tip to counter this is to have your shadow behind.
This will prevent it from casting out over water.
Also, have a proper line.
We advise a monofilament line with a fluorocarbon leader.
Anglers love to fish the Devils with topwater frogs in the alligator weeds.
However, a baitcasting setup and a braided line are more effective.
You will find the twitch and pause retrieval mechanism appreciable but you have to vary the style.
We don't guarantee monsters in abundance and that you will catch two or three when here.
What we can assure you is that it is a great fishery.
---
---
Seasons: April to November
Main Species: Rio Grande darter, largemouth bass, catfish, Proserpine shiner, and Conchos pupfish
Fly Patterns: Craft fur streamers, topwater poppers, minnows, panfish attractors,
Nearest Towns: Ciudad Acuna and Del Rio
Nearest Tackle Shops: Del Rio Fisherman's Headqtrs, Karlen's Tackle, Hookers One Stop Store, Russell's True Value
---
Guadalupe River in Kerr County
---
The stretch of the Guadalupe from Canyon Dam downstream is perfect for a trial if you are in Austin Texas.
Wild Texan river trout are in plenty in the Canyon tailrace area.
The trout fishing opportunities here all-year-round and particularly one of Texas's best places to fish in.
We attribute this privilege to the Canyon Dam that pushes cold water from the bottom section of the reservoir up.
The temperatures are lower than 30 degrees to ensure that trout here thrive to good sizes.
Guadalupe River has special regulations that have seen it rise from a common river to a trophy size trout hatchery.
Some of the biggest trout in the state are caught here. It surely is in the list of the state's 100 best trout streams.
The river is stocked in winter to boost the population of the wild-born trout.
Over 18,000 rainbows are stocked in this river for supplementation and to give each angler a chance to land a fish when here.
You will need a canoe or a raft to access a few areas. Guadalupe Park offers free access to anglers throughout the year.
This also happens in the Camp Huaco Springs in the winter months.
Most parts of the river bank are on private property.
You need to be cautious while on the banks.
A few resorts and camps on the banks offer access to the Guadalupe at a small fee below $8.
Some that you can check out are Rio Raft, Camp Bean's, Whitewater Sports Campground, and Maricopa Ranch Resort.
---
---
Seasons: All-year-round
Main Species: Wild Texan trout, rainbow trout
Fly Patterns: Wooly buggers, stoneflies, epoxy minnows, crawfish patterns, hoppers, crickets, ants, Chernobyl ants, sucker spawn, stimulator, hare's ear nymph,
Nearest Tackle Shops: Action Angler & Outdoor Center, JZ Unlimited Enterprise, Texas Tackle Factory, Fishermans Corner Texas Bass Tackle
---
Lake Conroe – Montgomery County
---
From Houston, the lake is a few minutes' drive and is famous for healthy populations of catfish.
Anglers go after channel catfish for meals or those who love owning bragging rights hunt flathead catfish.
The bottom of Lake Conroe has a sheer volume of the two species of catfish and there is no way the 22,000-acre lake can be crowded to the extent that you miss a spot.
We have found out that the reason why most anglers frequent this lake is the best tasting and healthy catfish.
If you have your cheese bait which is a catfish killer, ready your rod and reel combo you only need the right skills to hook on a trophy or a meal.
The cheese bait is a catfish killer that works like the dough bait to your treble hook.
You have to position your bait in a strike zone which should be about 2 to 3 inches away from the bottom.
This is a hidden secret to catching the cats here.
If you go any lower or higher than this zone, these chaps go.
Most areas of the lake have a depth of 20 feet while others go deeper to over 70 feet.
The channel catfish averagely are 3 to 5 pounds.
However, you can catch a few over 10 pounds.
To catch the trophy size flathead catfish, you need to troll with larger tackle and fresh bait.
They are as big as 80 pounds and over.
The lake has 157 miles of shoreline and bank fishing is in plenty.
Other fish species you can hook here are crappie, white bass, hybrid stripers, and black bass.
---
---
Seasons: Early spring to late fall.
Main Species: Crappie, white bass, hybrid stripers, and black bass, channel catfish, flathead catfish, largemouth bass, bluegill, spotted bass, redear sunfish, longnose gar, bowfin
Fly Patterns: shad imitations, worms, crickets
Nearest Towns: Cut and Shoot, The Woodlands, Oak Ridge North, Panorama Village, Willis, Splendora, Montgomery, Spring, Magnolia, New Waverly, Patton Village, Porter
Nearest Tackle Shops: (Bait Shop, Live Bait, Fishing Tackle), Pack Leaders, Stow-A-Way Marina and RV Park, April Sound Bait & Tackle
---
Brazos River – 11th Longest River in the US
---
Often considered a flooded and muddy river, the Brazos has a section that is excellent for kayaking and fishing.
This is below the Possum Kingdom Lake.
At this point, the river flows through the Mountains of Palo Pinto.
Once there you will be surrounded by larger cliffs and boulders.
Even under the waters, these boulders are large.
The landscape here is beautiful with most areas having rocks.
As you fish, you can enjoy the sight of stunning sunsets and sunrises.
While the major attraction is this river, you will see deer and hogs around it.
The water in this section has copper tint but is clear and you can enjoy excellent fishing clarity.
You will encounter a few rapids which are easy to navigate.
Depending on the season, water fluctuates but fall and spring are the best times to be here.
The water levels drop in the summer heat.
There is plenty of huge bass in this stretch that are over 10 pounds.
Trout stocking is done in this section of the Brazos hence the high numbers of anglers in the spring and winter months.
---
---
Seasons: Spring, winter, fall.
Main Species: Stocked trout, sunfish, temperate bass, largemouth bass, catfish, crappie
Fly Patterns: shrimps, casting jigs, worms, crickets
Nearest Towns: Waco, Millican, Kurten, Bryan, College Station, Wixon Valley
Nearest Tackle Shops: Academy Sports + Outdoors, Cabela's, The Ship Store, DICK'S Sporting Goods,
---
Frio River – Cold River
---
Huge cypress trees line the banks of River Frio making it among the most beautiful in the city.
The rock surrounding adds to its aesthetics as the gin-clear waters snake in this country.
You might not enjoy an excellent view of the hills because of blockage from the cypress trees.
There is a huge fluctuation in the water levels in this river making the water quality unpredictable.
Sometimes, it is impossible to run a kayak on this river.
However, there are seasons when the water is stable and the exceptional clarity allows you to see big bass swimming and feeding on the weeds.
A few sections have lily pads and alligator weeds which are hotspots for bass.
Sometimes the cypress trees fall in the river and create good resting spots for these chaps.
You will come across rapids that are Class III when the flow is momentous.
If you are more experienced, it is fun to run in these rapids.
If you aren't as comfortable and confident, portaging will be a great idea.
You can catch bass as big as 15 pounds in this river.
The clear water can pose a problem in fishing due to spooking fish.
Use long fluorocarbon leaders to help.
---
---
Seasons: February to September
Main Species: Sunfish, Guadalupe bass, largemouth bass, spotted bass, white bass, blue catfish, flathead catfish, channel catfish, drum, gar alligator, rainbow trout
Fly Patterns: Bug patterns, poppers, Clouser minnows, wooly buggers with rubber legs, Turck Tarantulas,
Nearest Towns: Uvalde, Three Rivers, San Antonio, Leakey
Nearest Tackle Shops: Buds Bait & Tackle
---
Other Prime Locations to Fly Fish in Texas
---
Pedernales River in Johnson City has its source in southeastern Kimble and is fed by springs.
It feeds the Colorado River.
It experiences flash flooding and tactful prior planning is advised.
Head to Pedernales Falls State Park for the best experience from the beautiful exposed limestone to the carp, sunfish, bass, and catfish that lurk in these waters.
Canyon Lake boasts various parks that offer great bank fishing opportunities.
A few water creatures to hook while here are catfish, Guadalupe bass, striped bass, white bass, smallmouth, and largemouth bass.
Rent a boat from one of the marinas here and have a good time.
Along the Blanco River is the Blanco River State Park.
The good thing about this place is that you don't need to have a license to wet your lines from the shore.
You can catch Guadalupe bass, largemouth bass, sunfish, rainbow trout, and channel catfish.
The park has rods and reels that you can borrow when here.
Springs feed the Cypress Creek that hails from Jacob's well and drains into Blanco River.
Trout and anglers are attracted to this waterway because of the constant and dependable flow of water.
Most of the sections of this creek are private and inaccessible unless you pay entry fees.
There are a few public access areas that are free.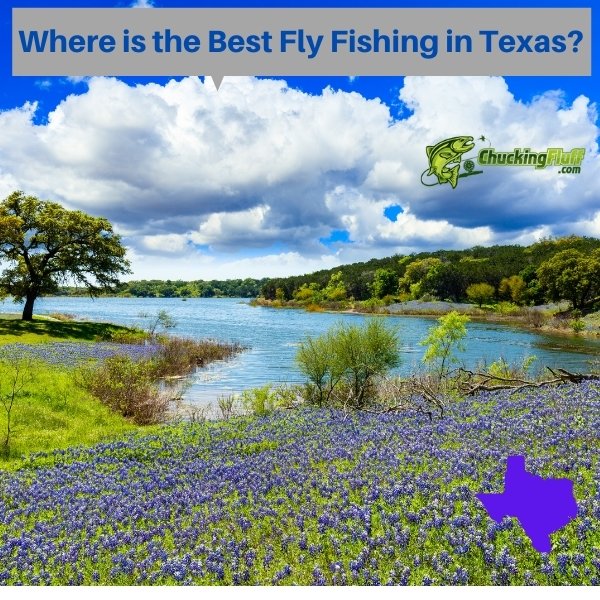 You can fish from the shores or a boat when in this creek.
Llano River is in the central part of Texas and is a gem for all anglers regardless of their abilities.
The riverbank has huge rocks, gorgeous cliffs, brush, trees, and sand.
It is a clear river and harbors sunfish and bass.
Some areas are inaccessible and this one is divided into two sections; the north and south.
Lampasas River is located at the western end of Hamilton County.
The riverbank is lined with thick vegetation and the surrounding filled with hills.
The level of water is low most of the time and most spots of the river are narrower.
As you chose a fly rod to use when here, remember that most sections have trees with low-hanging branches.
You can catch perch, sunfish, and smallmouth bass.
Accessing it from Utopia and Vanderpool, the Sabinal River is a very small stream.
You will experience the best fly fishing in the stretch from Lost Maples State Natural Area to Sabinal.
Sunfish, Guadalupe, and largemouth bass are in plenty here.
Wilderness fishing in the San Saba River is incomparable.
The terrain is tricky here as it is a transition from Hill Country to the southern side and to Panhandle to the northern.
The river is slow-moving and has undercut banks and deep boulders.
The shore is lined with thick vegetation, oak and pecan trees.
Most of the river's accessible spots are in Menard County.
Sam Rayburn Reservoir homes large populations of crappies, catfish, and largemouth bass.
You can fish here all year round.
The reservoir is 80 feet deep and the biggest largemouth bass caught here was 16.8 pounds while catfish had a record of 74 pounds.
The hydrilla and other flora here make a good diet for fish. It has numerous public access points that is why most anglers frequent here.
Largemouth bass, channel catfish, blue catfish, and white bass are in plenty in the Choke Canyon Reservoir.
For bass fishing, come here in winter, fall, and spring.
You can also catch alligator gar though their numbers aren't high.
45 miles in the north of Amarillo is the Meredith Reservoir that has rocky banks, a steep terrain, drop-offs, and ledges.
This makes it different from most of the lakes in Texas.
Rock piles can make navigation a problem.
The ecosystem is diverse and the reservoir is under the management of the National Park Service.
Walleye is the primary species here but often you will catch smallmouth bass, largemouth bass, white bass, crappie, flathead catfish, channel catfish, and yellow perch.
Public access is ample as there are 13 areas with excellent development around the reservoir.
Anglers frequent Granger Lake for crappie. Spring is the best season for crappie fishing here since they are in their highest.
Another favorite is white bass fishing in spring in the Willis Creek and San Gabriel section of this river.
More fish species that are tops throughout the lake are channel catfish, flathead, and the blue.
It is a shallow lake with a depth of 50 feet.
There are public access points that are managed by the U.S Army Corps of Engineers.
Visit the Alan Henry Reservoir for largemouth bass, white crappie, spotted bass, flathead catfish, and channel catfish.
It is the only lake in the state where you can find Alabama bass.
This reservoir has special regulations on bag limits and size limits.
Ensure to check them out before coming here.
Lake Texoma in northern Texas is among the largest reservoirs in the USA.
It borders Oklahoma. A monster blue catfish was once caught here and measures 121.5 pounds.
The major fish species here are channel catfish, blue catfish, largemouth bass, smallmouth bass, striped bass, white bass, spotted bass, bluegill, and crappies.
Purchase a Lake Texoma license because you can only be allowed to fish in the part of the lake that is in Texas.
Falcon International Reservoir is in south Texas and has a great diversity of fishing options.
You can fish from the bank or rent a boat as the lake is 110 feet deep.
It is among the best largemouth bass fisheries in the state but you can also catch channel catfish.
If you love catfish fishing, visit Lake Palestine in the eastern part of Texas.
The fish here are monster size and the biggest ever caught is 98.5 pounds flathead catfish.
The blue catfish was 47 pounds, smallmouth was 58 pounds, and the carp was 25 pounds.
More species here are white bass and spotted bass.
Public access to the lake isn't an issue.
The O.H. Ivie Lake in the western areas of Texas homes largemouth bass, white bass, crappie, and catfish that thrive to trophy sizes.
It has three public access points and you can fish from the shore or the banks.
If you are looking for striped bass and white bass, Lake Buchanan is the ideal place to be in.
However, most anglers come here for stocked striped bass.
The largest ever caught here is a 27.8-pound striped bass.
The lake is 132 feet deep and the holes are home for the channel, blue, and flathead catfish.
Come here in February during the annual spawning period of the white and striped bass.
Colorado Bend State Park is a good access point for waders coming in in the spring season.
Spring, fall, and winter are the best seasons for bass fishing in Lake Fork.
It is among the best bass reservoirs on the continent.
The lake has set the record of producing 65% of the top fifty largest bass in Texas.
There are strict harvest rules that guard this habitat.
The state has it on a stocking program for population supplementation.
You can catch channel catfish, white bass, and crappie in Lake Fork
Lake Anahuac is 45 miles east of Houston city and offers both freshwater and saltwater opportunities and you can land southern flounder, redfish, and speckled trout any time of the day.
Along the East Bay Bayou banks is where you can enjoy freshwater fishing for flounder, black drum, and white crappie.
More areas that you can check out in Texas are Double Lake, Sheldon Lake, Galveston Bay, Tom Boss Park, Caddo Lake, Lake Amistad, Lake O' The Pines, Falcon Lake, San Antonio Bay, and many more.
---
---
Tips for Successful Fly Fishing in Texas
---
Summer in the southern regions of Texas is extremely hot and you must consider this as you pack your gear and apparel if targeting t fish in this area.
Check the hatch chart of the rivers and lakes in Texas and match your flies to the hatches to ensure that you aren't doing zero work.
This is vital for trout fishing.
The varied landscapes of the waterways in this state should be a primary concern as you pack your tackle and gear.
The hanging branches of trees and thick riverbank vegetation don't support longer rods.
On a general assessment, anything between a 7 foot and a 10-foot rod will be ideal for Texas fishing.
Anyone of 17 years and above whether a resident or non-resident should purchase a fishing license before accessing the waters in Texas.
There are however a few locations whose regulations allow for fishing minus a license. Ensure to confirm this first.
---
FAQ's – Questions on Fly Fishing in Texas
---
Q) Must I have a freshwater stamp to catch trout in Texas?
A) To access any freshwater body in this state for whatever fish species, you must have a freshwater stamp.
Q) How many fish can you bag in a day in this state?
A) The maximum bag limit for fish in Texas per person per day is 5 but you must adhere to special rules in the area that you are fishing in.
Q) Is there a minimum length of fish to catch here?
A) Unlike other states, Texas, has no length limit for the fish you catch. However, there are areas with special regulations that you must flow.
Q) Which trout species are stocked in Texas Rivers and lakes?
A) The major trout species on the Texas stocking program is rainbow trout.
---
Conclusion
---
Years ago, there was no trout fishing in Texas.
Thanks to the Texas Parks and Wildlife Department, the stocking program introduced about 30 years ago is yielding and in a few years, Texas might be one of the best locations for fishing stocked trout in the world.
Texas is doing its best to encourage fishing in its waters.
It has a program allowing anglers to fish at no cost in all the state parks throughout the year. You only need to pay park entry fees and that is all.
Now that you can take advantage of such privileges, ensure that you pack tactfully without forgetting the hints we have given in the tips section.
We would like you to have a memorable and inexpensive experience here and going through our buyer's guide will save you a great deal.
We have tackle gear of all types, from different brands, and at different prices. Feel free to purchase what will be effective for you.
Keep sharing with us your fishing experiences in Texas and let us know what problems you encountered here. We might be of help to better your next travel.