Disclosure:
Just to be open and honest the buttons and links you click on in the website will in most cases take you to another website where you can purchase the products I am reviewing. As an Amazon Associate I earn from qualifying purchases.
May 11, 2020
Fly Fishing – Ultimate Guide 2020 Review of the Udemy Course
Tom Marz's fly fishing tutorial will have you up and running in no time. Designed by a fly angler for beginner fly anglers so they can get into fly fishing a lot quicker. With 4.6 out of 5-star rating, you know its quality.
Description of the course
102 sessions will guide you from total novice to be able to purchase the correct equipment and how to set it up so you can go fly fishing.
Tom who has been a fly angler for a long time has composed this tutorial to show you the best way to get into fly fishing quickly. In just short of 2 hours of classes, he goes through all the gear that makes up the fly fishing setup and how it all goes together with knots included.
You could search the internet and youtube for tutorials on fly fishing but it will take a lot longer and some of the info out there is not up to scratch. Tom has made sure everything in this series will advance your knowledge.
The live fishing action in the later lessons are well worth the watch to see the fly fishing techniques Tom has taught actually working to produce some great action.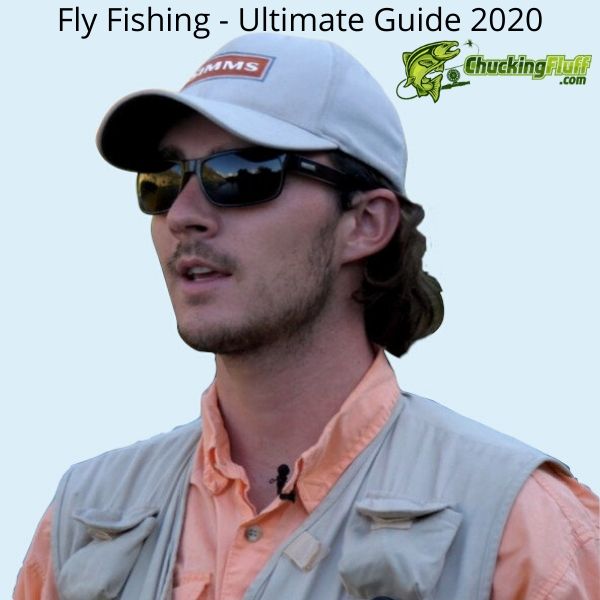 ---
Who is the course for?
For complete beginners who know nothing about fly fishing to intermediates who know a bit but want to get better.
---
What you will learn from this course?
From the start, Tom goes into explaining all the parts that make up a fly fishing combo plus all the gear that you can take with you.
On the fly rod, you will learn about action, length, connections, weight, components and what options are available. For fly reels, Tom goes through drag, matching, spools and tips.
Tom goes through backing, sinking rate, floating, care and tips for fly lines. For Leaders and Tippet, Tom talks about diameter, length, monofilament and fluorocarbon and a tips section.
On the gear section, Tom walks us through some of the other apparel and equipment a fly angler could possibly use while fly fishing. He talks about jackets, vests, landing nets, sunglasses, wader, wading boots, and for wet wading shorts and footwear.
For the accessories section, Tom talks about things that can go into out fly vest-like, fly boxes, flotant, measuring tape, weights, waterproof bags, headlights, knives, strike indicators, Bug catchers, tools and a logbook.
Section 8 sees Tom talk about knots, the improved clinch, surgeons loop, arbor and how they are used within the fly fishing setup. Next Tom shows us the difference in fishing flies and what it means to match the hatch.
What trout food looks like and how to try and get a fly that will entice takes. What the difference is between the surface and sub-surface or wet fly plus tips on how to fish them.
Next Tom goes into the fly fishing cast. How to get your flies out into the water so you are fishing. Things to practice and tips on what not to do so you can get there faster.
He goes over, shooting line, false casting, roll casting, double haul and a few tips. In the next session, Tom goes over the Nymphing Technique which is performed at the river. This is the bobber method, not the euro nymphing technique.
He goes through the setup for the river and how to check to see what food is available for the fish. How to position the flies and bobber, casting and mending the flow.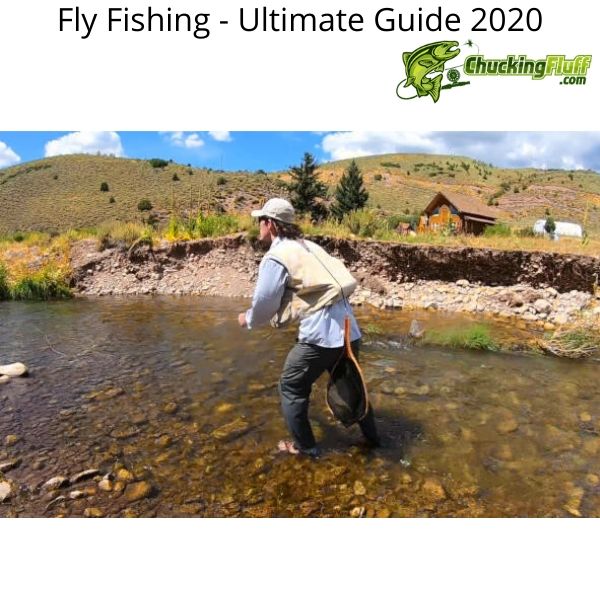 Playing the trout, working through snags and high sticking the rod plus other tips to get the most out of the day.
In the next session, LIVE Tom goes to the lake to fish dry fly from the side. He goes over applying flotant to keep the fly on top of the water positioning of the dropper and tips for playing fish and casting.
In the next session, Tom goes to the river to try the dry fly. Here he goes through the setup, then watch him catch trout after trout, how he plays them, lands them and releases unharmed.
Tom also goes into a night-time session where the head torch comes into play.
In the next lesson, TOM goes over advances in nymphing and how to bounce the fly along the bottom of the river.
The last lesson is Tom and a friend fishing a small stream LIVE and you get to watch as they work out the water for where to cast and catch trout then play them into the landing net before releasing again to fight another day.
---
Lessons 102 (1h 57m)
Introduction
Fly Rods
Fly Leader & Tippet
Fly Fishing Gear
Fly Fishing Accessories
Casting the Fly Rod
Nymph Fishing Basics on the River
Dry Fly Fishing Basics on the Lake
Dry Fly Fishing Basics on the River
Advanced Nymph Fishing Basics (most effective!!!)
Small Stream Fishing
---
Requirements
There are no main requirements for taking this course. The only thing would be that you have a desire to learn how to fly fish and the ability to practice the techniques you will learn.
---
Customers thoughts
The course overall is a good course for those who have no clue as to what fly fishing is. It is a very broad overview and generic with some great information for beginners.
I was hoping for some information more along the lines of a more advanced beginner. I am by no means a great fly fisherman and have only caught two fish (one was by accident) during my eight months of fly fishing.
I think the course is a good way to get started into fly fishing. I liked how in-depth he went but wished he would have gone a bit more in-depth and included more ways to set up nymph, dry fly, streamer rigs.
Overall great course I learned a lot and hope to implement my new knowledge tomorrow….Tobie Dille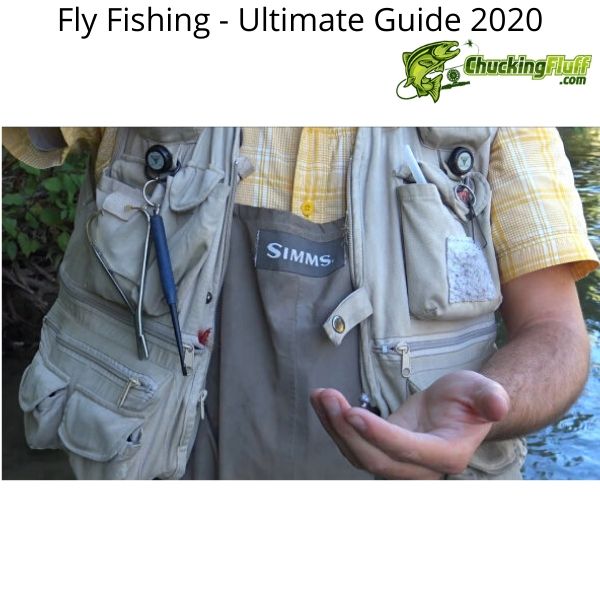 ---
Conclusion on Fly Fishing  – The Ultimate Guide 2020
The Fly Fishing – Ultimate Guide (2020) by Tom Marz is a great beginner-friendly way to get into fly fishing. Tom walks you through the complete inventory of gear everything you need and some items that are a benefit to having a great day on the water.
He guides you through how all the equipment goes together showing how to balance a fly fishing outfit and how to tie the knots to join the fly line, backing and leader.
Follow this with a casting clinic where he shows you how to get the most out of the overhead and roll casts putting in double hauls to get more distance and also what not to do.
Then finally all the real-time videos of Tom and friends catching trout with his setup, how he handles playing them and landing them to be released again.
Without a doubt, this tutorial is great in that it's all contained in the one area for a beginner to get started on their fly fishing journey. This tutorial is based around beginners looking to fly fish the nymph bobber and dry fly techniques.
It does not go into advanced casting strokes like Snake roll, Snap T, Spey or Switch casting sticking with the basic overhead and roll casting.
It also doesn't go into fishing for other species like Perch, Bass, Pike, or saltwater species like Bonefish or Tarpon but if you apply these techniques to the proper gear setup for them I positive you will still have a great experience.
So if these aspects of the sport are important to you then maybe look elsewhere otherwise I'm sure you will learn something from this course.