Disclosure:
Just to be open and honest the buttons and links you click on in the website will in most cases take you to another website where you can purchase the products I am reviewing. As an Amazon Associate I earn from qualifying purchases.
November 1, 2021
Orvis Fly Fishing Gear – Quality at a Fair Price
It takes a whole lot for a business to stay afloat for over a century and a half. Orvis is the oldest fly fishing company to date. Some of the strategies that have seen the business flourish since the civil wars until what it is now are immensely improving old gear, designing new advanced tackle and wear, and outreach to all anglers. Customer feedback has been one of the main aspects that has led to a huge collection of fly fishing equipment and gear.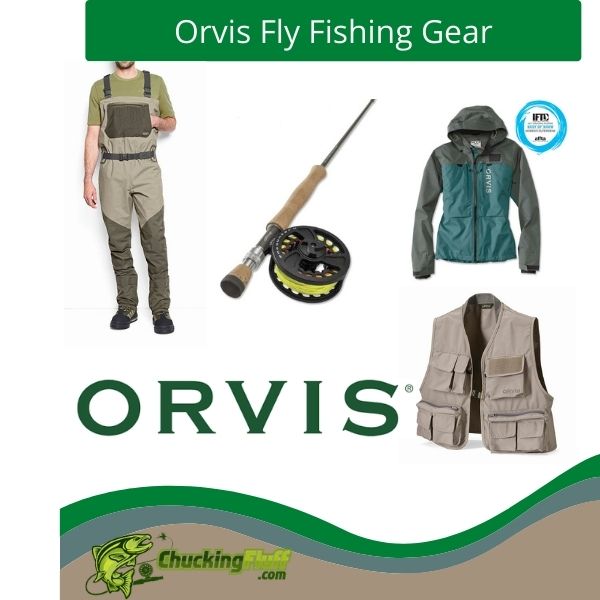 In a Hurry Check out Orvis on Amazon
---
A little history on Orvis Fly Fishing
Orvis was founded in 1856 by the great Charles F. Orvis in Manchester, Vermont. At that time it was the company that had some of the best quality fly fishing gear. As customer satisfaction became a common thing in the business as days went by, Charles saw it as an opportunity to grow the company. Currently, the company owns and operates 10 warehouse locations and 70 retailing stores distributed in the USA, 1 warehouse, and 18 retailing stores in the UK.
In the commercial journey, the company has had 5 CEOs. Charles manufactured his first fly reel in 1874 and was the core reference of the reel designs in America. At that time, it was the first fully modernized fly fishing reel.
A change of hands at the top
Sometime in the 1870s, Mary Orvis who was Charles's daughter took over the company and published a reference book called Favorite Flies and Their Histories. It majorly dwelt on fly patterns. Charles passed on in 1915 and the company was under the management of Robert and Albert, his sons. They led the establishment until the 1930s until it went down due to commercial depression.
Dudley Corkran, a Philadelphia business sportsman bought Orvis for USD 4500 in 1939. He resuscitated the business with the help of hired designer Wes Jordan. Wes was the mind behind the Orvis bamboo rods that were very unique and impervious to rot, weather, and perils that affect bamboo material.
Corkran sold the company to Perkins Leigh in 1956 for $400,000. Perkins decided to improve the product line and added clothing and gifts to it. The new owner was renowned for the mail order. Still, with Wes Jordan as the main rod and reel designer, the company gained status in the angling industry for quality products.
Perkins retired in 1992 and the company has been under the leadership of his son Perk Perkins as CEO since then. The company is now broader and with a corporate vision that has seen it rise to grace.
Orvis and Conservation
Any angler with hope for sporting in the future and passing it down to generations will first indulge in conservation then fishing. This is what Charles F. Orvis did and the practice has been sensitized even by the other leaders of the company. A major record for the company was when Leigh Perkins who was Orvis' CEO then was awarded the Chevron Corporations Conservation Award in 1994.
Orvis Product Line
Leigh Perkins after purchasing Orvis saw it as a business opportunity to expand the product line and better business for his new company. Currently, the company has various categories that consumers can sample from fly fishing to hunting and traveling. There are gift sections and a furnishing corner that you can explore on the company's website too.
Under fly fishing, some of the products that Orvis stocks include;
Rods and Reels
Flies and Fly Tying Tools
Fishing Clothing
Fly Lines
Wading Gear
Accessories – Nets, sunglasses, fly boxes, vests, luggage, packs, gadgets, tools
The award-winning company also offers trips and schools for anglers who love guided fishing excursions and novices who'd like to get skilled. However, the trips are held in specific destinations. The company aids anglers in planning their vacations. You are assigned trusted outfitters, booked into the best lodges, and accompanied by professional local travel experts.
---
Orvis Fly Fishing Gear Mini-Reviews on Our Site
Despite having numerous fly fishing products, there are those that anglers find excellent for their water life. We have both mini-reviews and full detailed reviews of selected Orvis products up on our website.
Orvis Fly Fishing Combos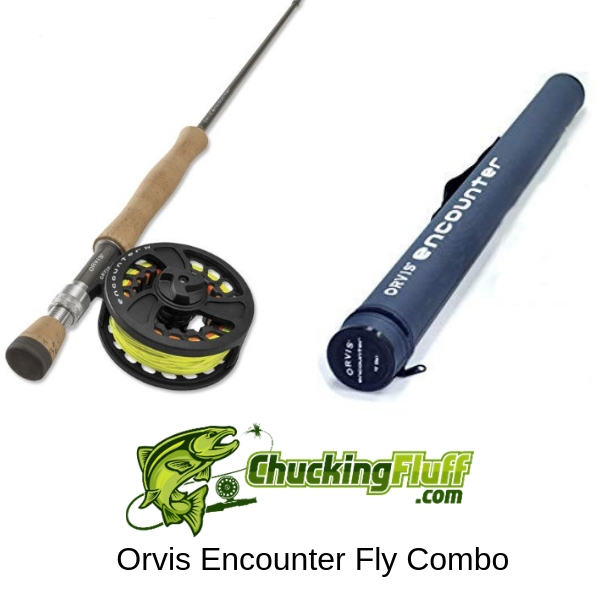 The Encounter has been in the market for years now. It has seen major advancements since the first design was launched. Orvis makes the Encounter rods from high-grade graphite for durability and high performance. We love what the large arbor fly reel with the famous disc drag does to your line. It comes pre-spooled already and makes combo assembly a breeze for novice anglers.
Paired with the Orvis weight-forward fly line, the combo becomes excellent for combing freshwater environs. For anglers looking to kick start their fly fishing journey, this one is a deal for the price. Also, if you want a back-up combo in case your main buddy disappoints, the Encounter makes a good one for the rescue.
Encounter Combo Full Review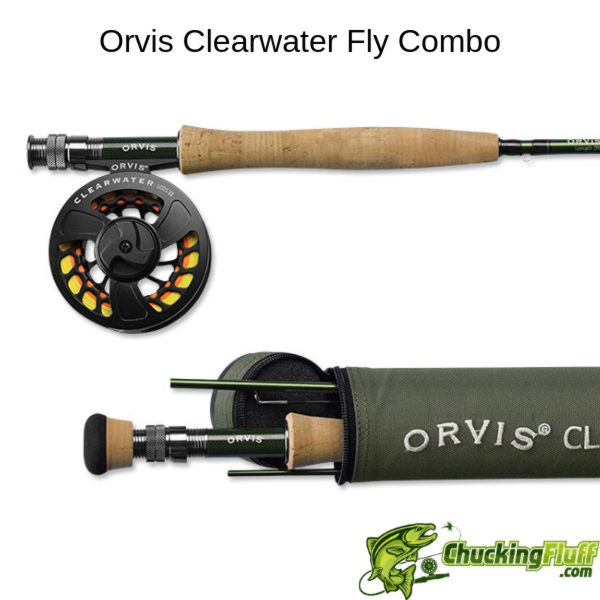 Orvis outdid itself when crafting the Clearwater series combos. This is also another masterpiece that has undergone several revamps over the years. We are marveled by the medium action Clearwater rod that strikes an excellent balance between techniques and versatility. The full wells rod handle and nickel aluminum reel seat ensure that functionality is top-notch.
Large arbors are most anglers' favorite because of the increased retrieves. You can convert the retrieve to either side depending on the situation. The Clearwater reel here features a Rulon to stainless stacked disc drag system with immense fish stopping power. It has a butter-smooth operation and for any angler, this one will be the reel stopper.
To make it complete, affordable, and ready to use, Orvis includes its 25-year guarantee, a weight-forward fly line, a rod tube, and Dacron backing.
Clearwater Combo Full Review
---
Orvis Fly Reels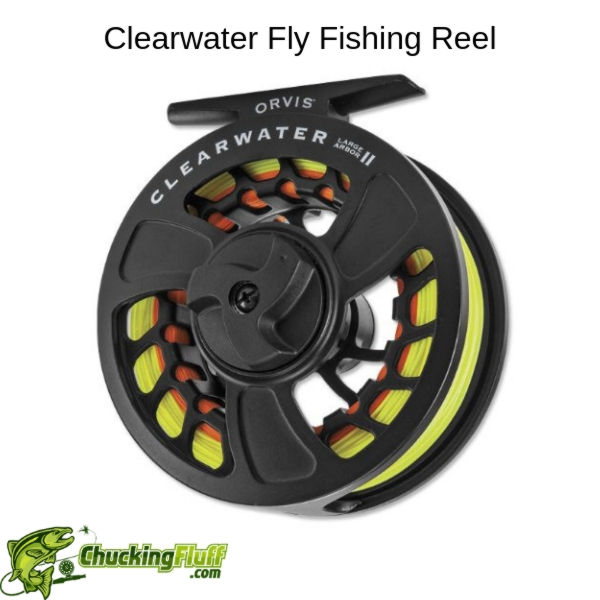 We'd like to clarify something real quick. The reel depending on where you purchase it will either come pre-spooled with a weight-forward fly line and Dacron backing or not. Ensure to confirm from site reviews to be sure if you will need to make a separate purchase for the line or it comes with the reel.
Overall, we have nothing to fault this fly reel when it comes to aesthetics, function, and durability. Orvis outdid itself on this one. The weight of the reel is lesser than its predecessor and we love it. The difference can be very little but to an angler, it has a greater impact on how well and long you can fish.
You will need to be very cautious when handling this reel as it easily gets affected by extremities and brutality. Despite the cast aluminum material being lighter and cheaper, mishandling leads to cracks, chips, and breakages.
Clearwater Reel Full Review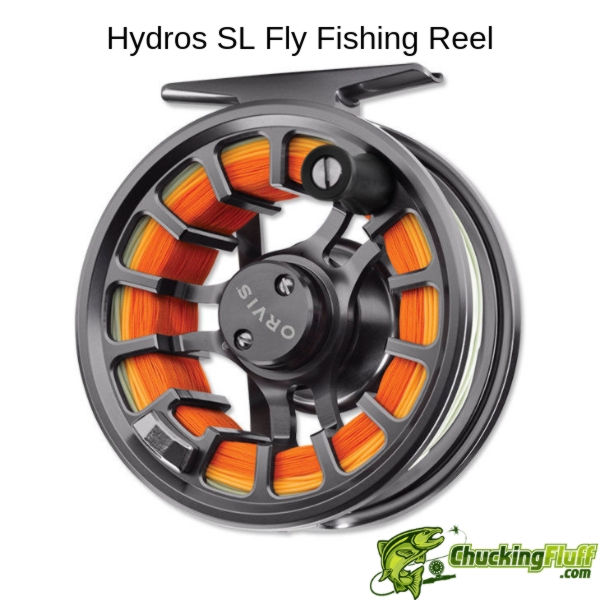 Pro anglers will advise any novice or amateur to invest in quality fishing gear as they can serve you a lifetime and still be gold to your next generation. Orvis makes it even worth it with a lifetime warranty on the Hydros SL at a small fee. We find this very relevant and generous especially if you will be fishing with this reel often.
Craftsmanship is on another level as the reel is very light and thin. You might mistake the thinness for inefficiency when spooling but the power it bears is tremendous. How great is it to have a versatile reel that can work in any environment? The SL is rust-free and will work for either trout or salmon just fine.
For the price, we are overly contented with what the reel offers. Another bonus to it is the ease to clean and maintain, unlike freshwater only reels that need frequent cleaning and oiling.
Hydros SL Full Review
---
Orvis Fly Fishing Rods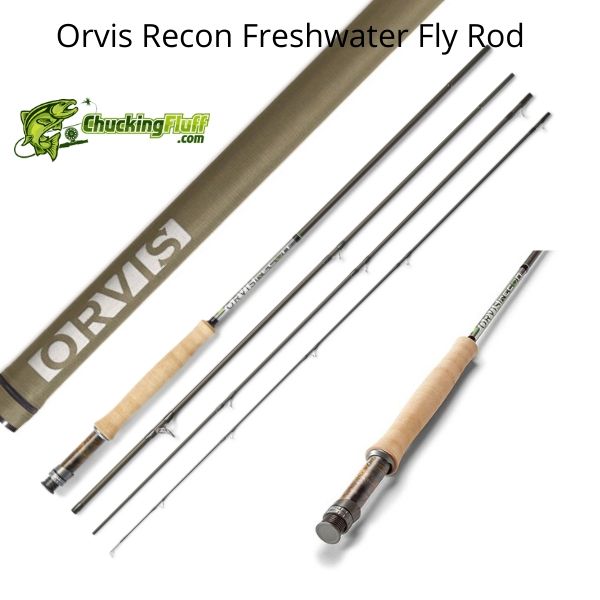 Bass fishermen who love to traverse large lakes and rivers will tell you the fulfillment that comes with working with the Recon II. It is an excellent wind cutter and the sensitivity when striking is great. We have no complaints about its weight as it is perfect for any level and fishing for long hours.
As a fast action rod with moderate power, the versatility allows an angler to master various techniques and improve their timing skills. We love that it comes with a rod tube at no additional price. Rod storage and transportation becomes easier and secure.
A closer look at the hardware on the fly rod gives an assurance of longevity as they are rust-free. For your repairs, Orvis backs this one with a 25-year guarantee. For nymphers shopping around for the perfect fly rod, this one will make a great addition to your water arsenal.
Recon Full Review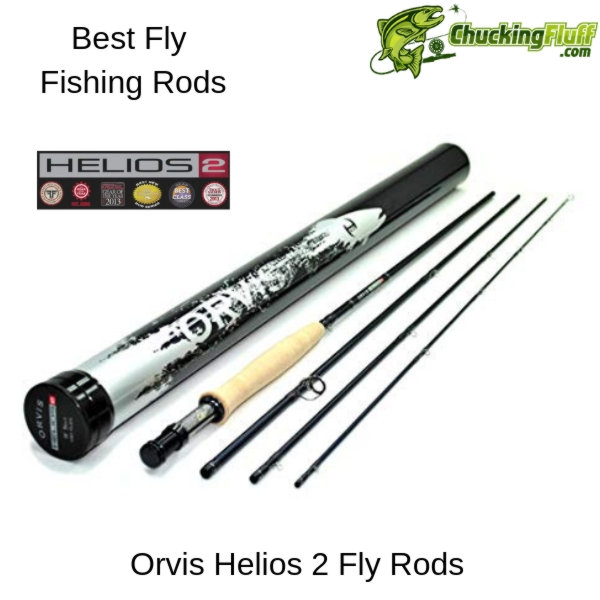 It will be mean of us not to acknowledge the efforts Orvis put in the design of this fly rod. That, together with the new and improved technologies makes it a featherlight fly rod that sets it apart from other fly rods in its category. As a USA handmade rod, the finesse of the rod makes it excellent for any avid angler.
The Helios II boasts a mid to fast action that is very versatile in techniques. You can change to any depending on the water situation. The power is immense to fight fish well and when paired with a good reel, the stopping power comes in handy when your buddy stages a battle.
Tippet protection isn't compromised and we love how excellent the reel seat and handle have been crafted. For a rod this good, you can be sure to fish it often. We love that Orvis decided to have the rod in various weights and anglers can choose between the saltwater and freshwater options depending on their needs.
Helios 2 Full Review
---
Orvis Fly Fishing Lines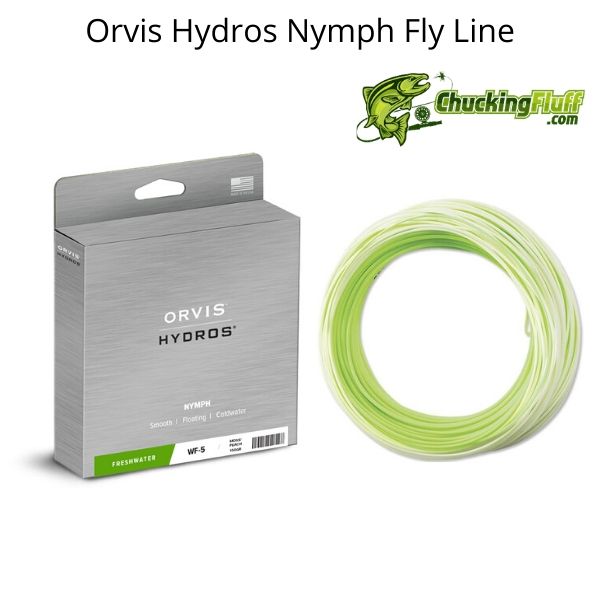 If you have cast a weight-forward fly line and a nymphing line, you know that they cast and feel different. However, each serves its purpose just right. The Hydros mends pretty well and for tight line techniques, we highly recommend it. Orvis designs this one to have a longer head and together with the mass of this line, you easily achieve accuracy.
It is a good thing to have these lines in various weights as an angler can choose one that matches their rod weights well unlike manufacturers that have nymphing lines in one weight. Since it isn't a weight-forward line, you might think it is a sinking line. The line is a unique floating line as it features a slick technology to help with floatation.
Line memory is a concern to most people who fish in colder areas. This one is incomparable and made with a braided monofilament core to ensure it doesn't shrink regardless of the temperature differences.
Hydros Nymph Full Review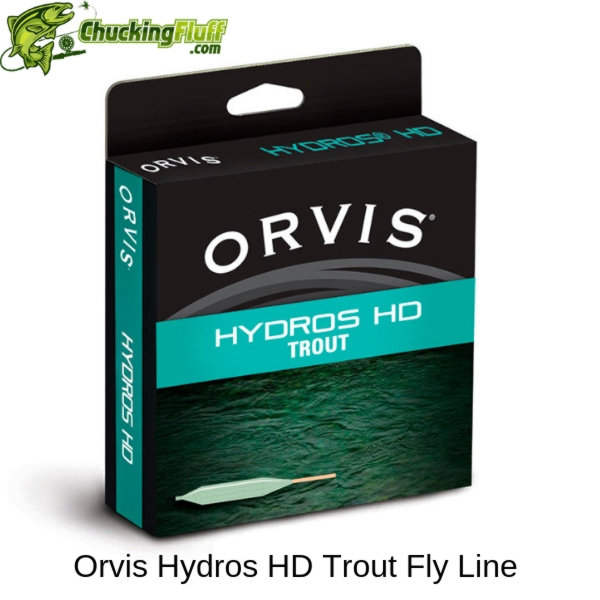 Trout anglers might find interest in the Hydros HD line as it casts excellently for distance. While at it, you will use very little energy. We have found it great for beginners but if you are looking for a back-up fly line for trout, you can have it. For some fly fishers, the sound the line produces as it passes through the rod guides can be off. However, this shouldn't stop you from owning a well-performing line like the HD Trout.
You will find it excellent if combing big waters and working in the wind is your thing. Anglers who love dry fly fishing will find it a gem as it shoots pretty smooth and is a great choice unlike using the same for nymphing. The technologies that the manufacturer incorporates increase true casting, minimizes the drag, and improves shoot outs. Also, the slick and Hy-Flote technology ensures that the line maintains its floating feature.
Hydros HD Full Review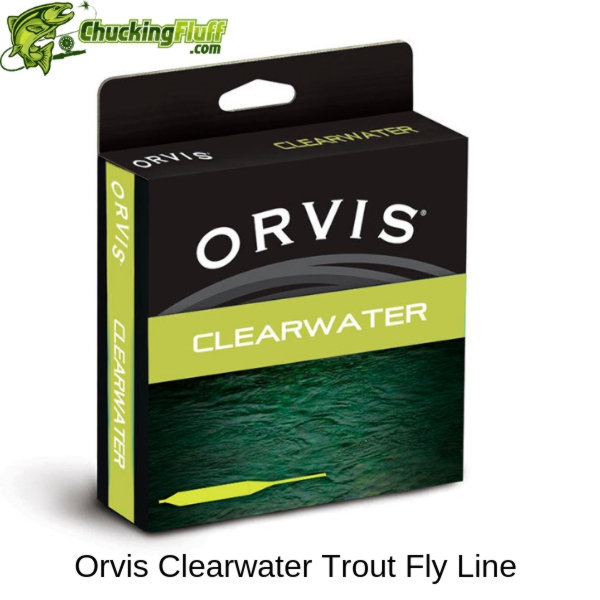 Another one that casts well for distance is the Clearwater fly line. Leader attachment is made easier with the welded loops that are well-folded and bullet-proof. An upside that we noticed is that there isn't drag and the turnovers are very smooth.
For the price, we can say that it is a good line for beginners to use and improve their skills before they can invest in better lines. Amateurs and pro anglers will find the line memory annoying considering their level of skill. Orvis makes the line brighter for proper visibility and line identification.
Clearwater Trout Full Review
---
Orvis Wading Jackets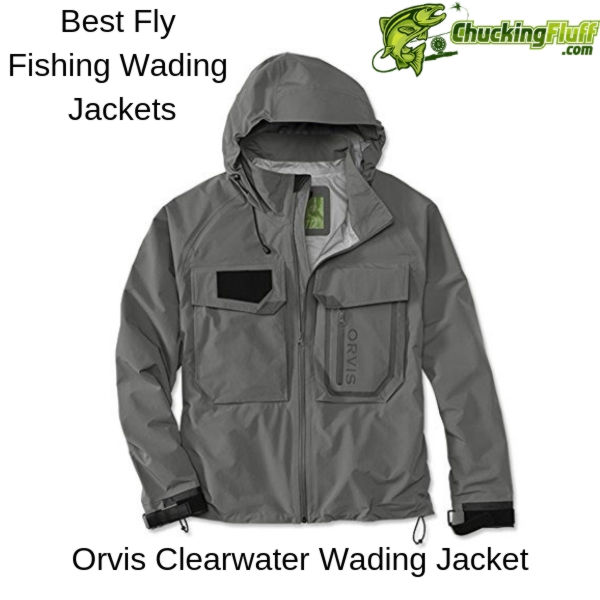 As part of the Clearwater series, Orvis designed a wadding jacket that offers maximum protection against the cold. The hood size is right and has fleece to retain warmth. Most wading jackets leak in the cuffs but this one has Velcro and is unbeatable.
For storage, the jacket has plenty of pockets in various sizes for you to put in your necessities. We love how spacious they are and despite not having attachment points like zingers, it still does the job pretty well.
Waterproofness has been taken care of by the polyester material. Despite protecting you from weather extremities, it is extremely lightweight and very breathable to keep you fresh even when the external temperatures are high.
Clearwater Jacket Full Review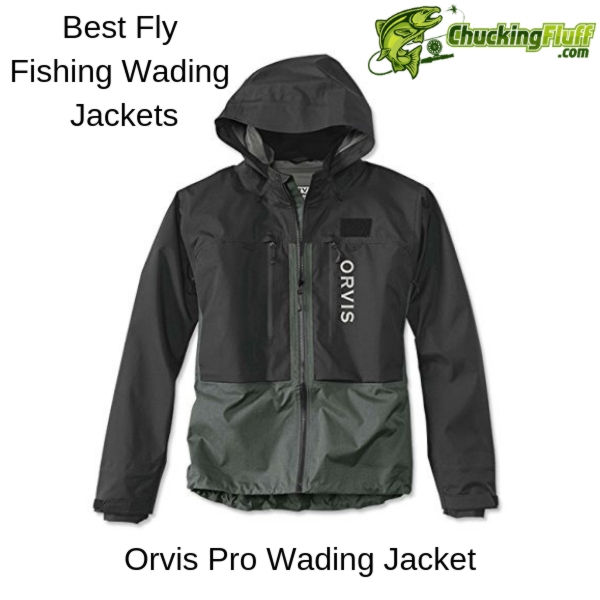 We think so highly of Orvis when it comes to customer satisfaction and they did just right with the three-layer Pro wading jacket. It boasts a superb construction that guarantees maximum warmth and dryness as you play with the waters or move about looking for where to test your flies. This one features dry dolphin skin cuffs that are water-resistant and keep your arms pretty warm.
It comes with fleece-lined handwarmer pockets that allow you to warm them icy fingers when not engaged. Breathability is superb, thanks to the woven material. Another feature that we find awesome that most manufacturers hardly include in waders is the chin guard. In this one, it has brushed microsuede for more warmth and easy maintenance.
Mens Pro Jacket Full Review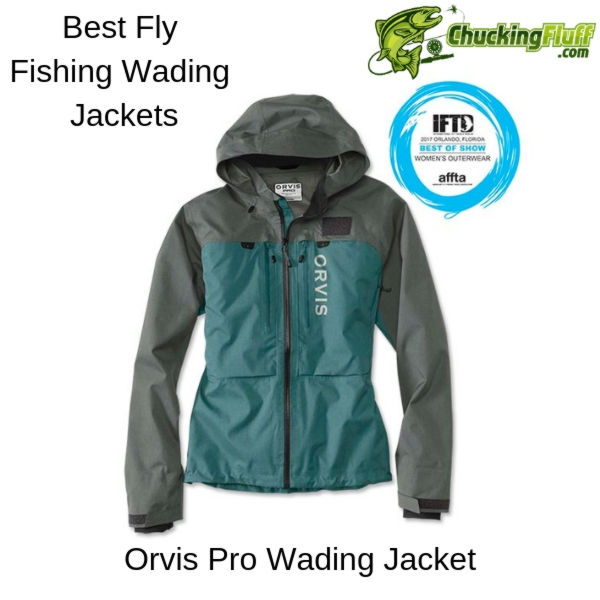 There aren't so many differences when you compare the female design to the male one. The cut is what makes you identify the two. The female version has a more feminine cut and looks to ensure that it suits the ladies' needs especially in the bust, shoulders, arms, and torso area.
Lady anglers are lucky to have the Pro jackets with a D-ring at the rear of the jacket. This is a good one to attach your nets to and save you the stress of other carrier bags. Orvis states on its site how you should launder this jacket to ensure that you maintain its quality and maximize its performance and durability.
Pro Jacket Full Review
---
Orvis Fly Fishing Waders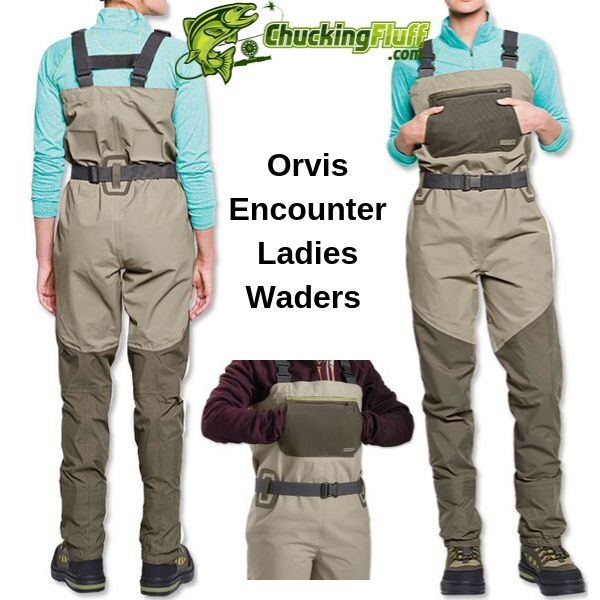 Available in several sizes, female anglers can now protect themselves from the cold and wind without having to share cuts with male anglers. We love how lightweight the wader's construction is to ensure that you are comfortable and mobility isn't affected. This one features four layers to maximize heat retention.
What will interest you, even more, is the kangaroo-style handwarmers that will come in handy for your fingers and palms. Neoprene booties are to keep your feet warm and the gravel guards to prevent stones, sand, and gravel from getting inside your boots.
Encounter Waders Full Review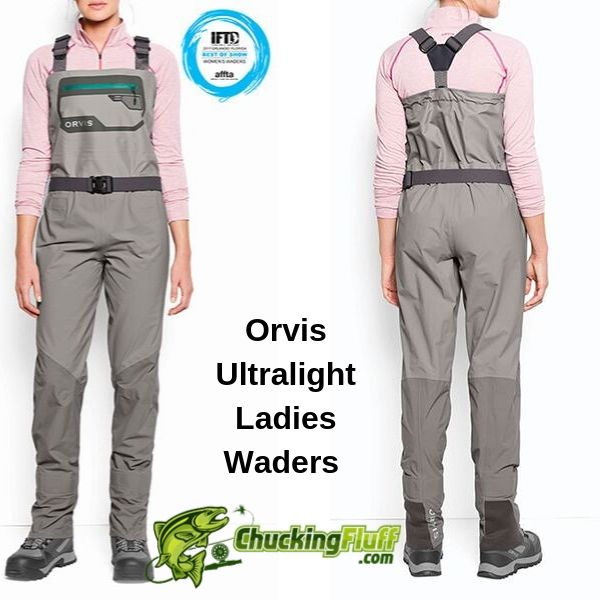 The Ultralight just like in its name is extremely lightweight despite being a four-layer wader. We love that Orvis designs it as an all-weather wader and for the versatility, it will be worth your money both in sun and rain.
Pockets aren't so much but just enough to have your basics with you as you head out for a cast. There is an attachment patch for an extra pocket that you can separately purchase in case you need more storage space.
Attachment points are available for your zingers and tools. You can convert it into pants with the help of the magnetic fasteners that are easy to operate. To secure it back as a wader, the stretchable belt comes in handy.
Ultralight Waders Full Review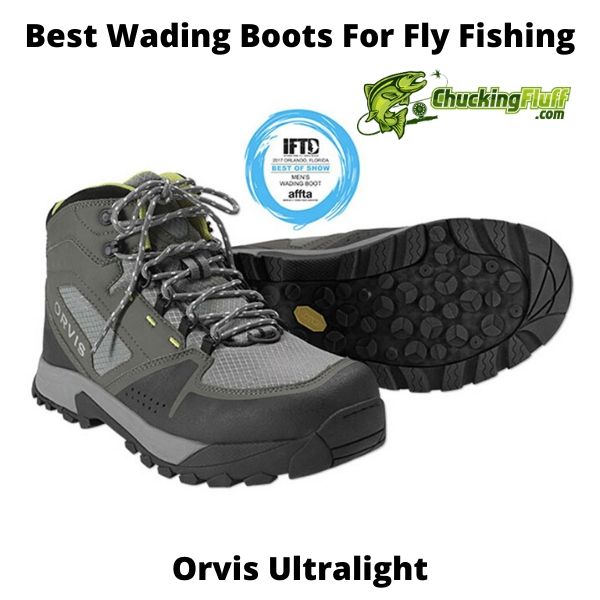 The award-inning Ultralight boots for men are still the real deal to date despite there being other new creations by Orvis. It is lightweight to ensure easier mobility, allow the wearer to trek longer in it, and offer at most comfort. For excellent performance and durability, this is that boot that knows no disappointments.
It boasts very quick drying abilities and exposure to water without care will not have you worrying whether or not to go fishing in them. We love how well the exterior has been crafted as it is abrasion-resistant.
Ultralight Boot Full Review
---
Orvis Books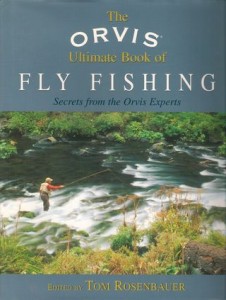 Having been written by the Orvis Team, you can be sure that there is more to learn from the experts. If you are looking for written resources on fly fishing, you can start with this one. The diagrams and images are clear with vivid descriptions on fly fishing, casting, and knot tying.
There is plenty of advice for amateur and pro anglers. Also, learning how fish detect their meals is good and you can know how to match your flies-you can learn this here. Despite not covering fly tying, it still is a gem to any angler who is looking to be knowledgeable on fly fishing techniques.
Book Full Review
---
Orvis Vests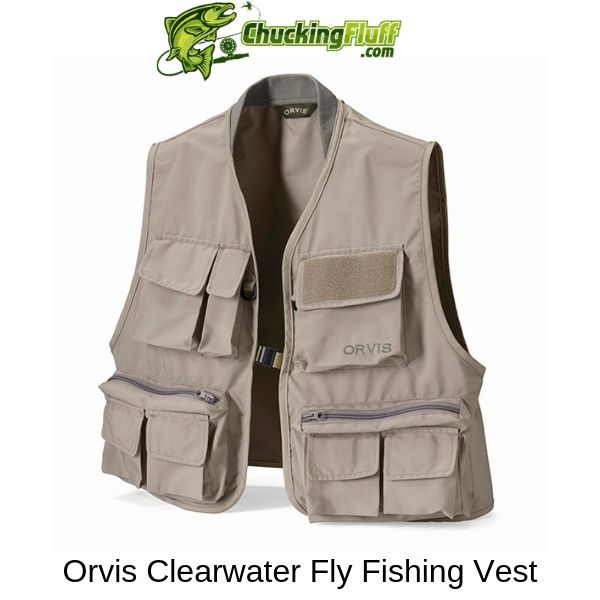 Storage is what most anglers look for when buying fishing vests. This one has them in plenty and various sizes. You can store everything you need for a session of angling. The front closure is a nylon buckle that allows you to easily wear and remove it.
There are so many attachment points for your nets, tools, and accessories. Orvis was kind enough to have the vests in various sizes to allow each angler to find one that is perfect for them. Laundering and maintenance are quick and less stressful.
Vest Full Review
---
Orvis Gloves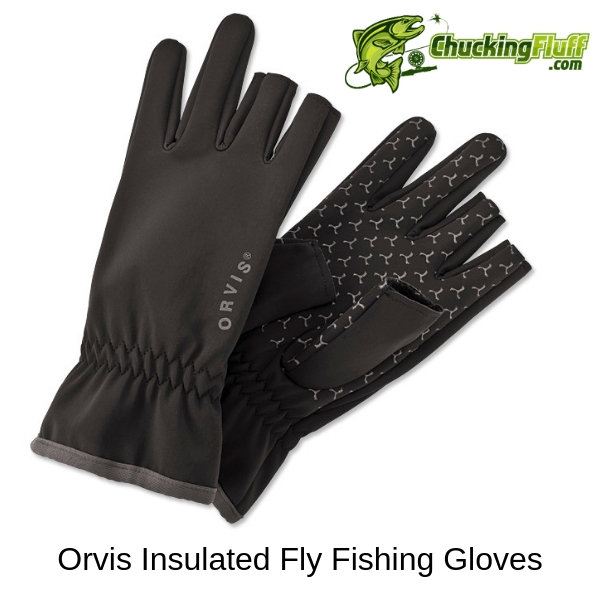 You know how badly the cold can affect finger dexterity if you don't have gloves in the cold days. One that dries quickly will be awesome and ensure that you are warm within the shortest time after exposure to water. The gloves are secured to your hands by the elastic band that also helps to prevent the entry of weather elements.
These gloves are thin and very lightweight. Backpacking anglers will not have problems traveling with them as they pack down pretty well.
Gloves Full Review
---
Our Overall Thoughts on Orvis and Orvis Fly Fishing Gear
It is a thumbs up for the guys at Orvis. The company has bagged so many awards from various fly fishing product showcases. Despite some having a few critics here and there, Orvis responds to customer feedback by improving and redesigning new models that have better features, quality, performance, and durability.
"Check out some of our other Buying Guides"