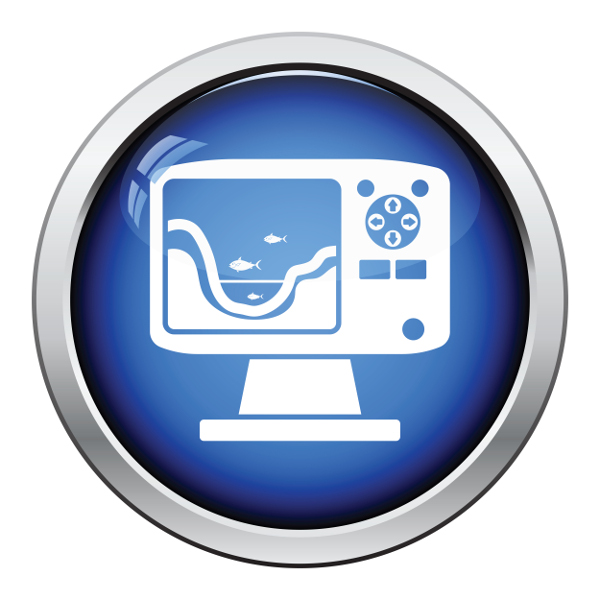 Why get a portable fish finder?
The Best Portable Fish Finder 2018 makes fishing, whether done as a sport or commercially, be a worthwhile and interesting undertaking.
Anyone charting the water of a lake or any large water body without a fish finder is like a blind person without their walking aide. This simply means your fishing exercise is based on luck and you hope to find fish towards the direction you choose to go. This can lead to boredom, little or no results at all and eventual waste of time and resources.
While you go out to fish, you should be able to trace your way back to the shore line or the dock from where you started. It is easy to get lost in the vastness of a lake or sea. Fish finder equipped with GPS technology can help you retrace your steps or in case of emergency and you need to be rescued then you can send out coordinates to indicate your geographical position.
Not only used for finding fish but a way back home.
This can help search and rescue teams to find you with ease. A portable fish finder is not only for the sake of having an interesting and successful fishing experience but can also be your lifeline if things go wrong with the engine or a storm hits.
If you venture in uncharted water bodies, you will be able to make your own maps if the fish finder is GPS enabled. This is important so that you can always go back to a fish hot spot you have visited before. Who knows, you may discover great fishing spots that haven't been discovered by other fishermen.
It is important to understand that a fish finder equipped with a GPS is more expensive than an ordinary one. Purchasing one that has GPS is a worthy investment and certainly every person that launches out into a large water body should have a fish finder.
| Name | Screen Size | Depth | GPS | Price |
| --- | --- | --- | --- | --- |
| Garmin Striker 4 | 3.5" | 1,600 ft | Yes | $ |
| Lowrance Hook-3x | 3.5" | 800 ft | No | $ |
| Garmin Striker 5DV | 5" | 2,300 ft | Yes | $$ |
| Deeper Smart Sonar PRO+ | Device | 260ft | Yes | $$ |
| Hummingbird HELIX 5 DI | 5" | 350 ft DI 600ft 2D | Yes | $$ |
| Garmin Striker 7SV | 7" | 2,300 ft | Yes | $$$$ |
| Hummingbird Helix 5 | 5" | 1500 ft | Yes | $$$ |
| Garmin Echo 301DV | 3.5" | 1750 ft | No | $$ |
| Hummingbird Helix 7 Sonar GPS | 7" | 600ft | Yes | $$$$ |
| Lowrance 000-11448-001 Elite-3X Fishfinder with 83/200 Transducer | 3.5" | 800ft | Yes | $$ |



What makes the best portable fish finder?
Buying the best portable fish finder can be challenging more so to first time buyers. Confusion reigns where there is just too much jargon for you to handle and you know nothing about each of those terms you hear, transducer, sonar, cone angles and beams.
All you have as an naive angler full of enthusiasm and a few bucks. Before you think of buying a cheap fish finder since it is a bargain, read these few guidelines and you may want to reconsider going cheap for quality.
Power Wattage
Mucky waters laden with silt require a powerful fish finder with at least 1000 watts. Power on fish finders is expressed as watts (w) root mean squared (RMS). Your wattage determines how promptly your fish finder can display readings.
Fish finder utilizes communication signals known as pings'. These pings, or sonar waves, are sent to the seabed and the interpretation of what is beneath your boat is what you get on your fish finder. The transducer sends sonar waves to the fish finder.
The depth of the information being interpreted by your visual display unit is contingent to the wattage of the fish finder. Good amount of wattage makes the sonar waves to beam very fast and the reading on the fish finder is detailed and clearer.
The opposite is true for low wattage. Shallow water depth like an inland lake is visible with low power of about 200 watts. Anglers venturing in deep sea fishing, salty water or deep lakes need more wattage so it's important to consider this when choosing.
Frequency
The fish finder receives and interprets frequencies it receives from a sonar transducer. These frequencies can be single, dual, multiple or broadband CHIRP system. The capability of every kind of transducer is in direct relationship to the cone angle.
Higher frequencies will result into detailed and fine resolution with little pictorial noise. The general rule therefore is that for shallow waters go for higher frequencies such as 400kHz and for deep waters use lower frequencies of about 50kHz.
Broadband CHIRP (Compressed High Intensity Radar Pulse) system is the latest technology used on fish finders. Broadband gadget sends and receives sonar waves in a vertical linear motion. These broadband waves are frequency moderated making them transmit over a very long duration and places as high as 50 times more energy into the waterbed as compared to conventional fish finder transducer.
An example of broadband CHIRP frequency range transmission is 40kHz – 75kHz. The CHIRP technology employs a series of digital configurations and signal processing to exhibit very high resolution images and detect with razor sharp precision.
These transducers work best at the least depth of 10,000 feet and some have the capability of receiving dual, independent transducer operations at the same time. You can customize your broadband CHIRP device to transmit low and high frequencies simultaneously. This twin approach of using dual contrasting frequencies enables fishermen to locate fish without alarming them.
Transducer
Depending on your reason for indulging in fishing and the size of the boat one has, it is necessary you acquire an advanced transducer as you advance. A transducer is the chief unit that sends and receives signals.
The signals sent into the water bounce of objects and are received again by the transducer. This signal is relayed to the portable fish finder and re-converted into visible graphic reflection of what is underneath and around the boat.
There are two major types of transducers which are common, the side scan and the down scan. There is also a third type of transducer that combines these two capabilities.