Disclosure:
Just to be open and honest the buttons and links you click on in the website will in most cases take you to another website where you can purchase the products I am reviewing. As an Amazon Associate I earn from qualifying purchases.
February 15, 2020
2019 International Fly Tackle Dealer Show (IFTD) Awards
Denver, Colorado, USA is the birthplace of the International Fly Tackle Dealer Show despite being held in other locations each year. Tackle Trade World is IFTD's biggest sponsor and American Fly Fishing Tackle Association the organizers.
We must agree that this year's show was nothing ever seen before with 156 exhibitors booking slots 10 months prior to the D-Day.
The show witnessed the largest population ever in its history with 2,251 attendees showing up. This is a 97% increase from the 2017 and a 137% rise compared to 2018.
It is disheartening when every such show or conference laments about environmental degradation without tabling possible solutions to counter it. We are proud of IFTD for being at the forefront of environmental conservation for sustainability.
As it strives to turntables and clean the planet, so does the tackle industry grow-hitting two birds with one stone. The major initiative this year was the KICKPLASTIC Coalition to ensure a greater reduction in energy-use footprint and make IFTD a plastic-free zone.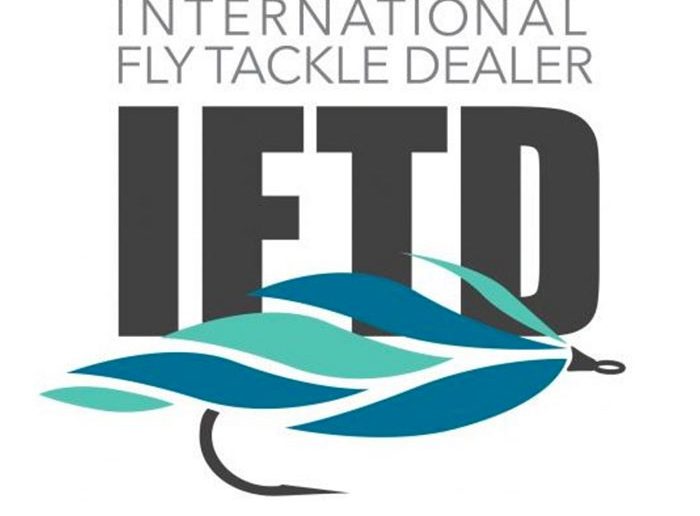 ---
Some of the Punchy and Catchy Highlights of the IFTD Show
Looks like Seigler, is headed for a busier and promising season after a huge number of prospective buyers were moved by the clever lever-drag reels for the big game.
This company shone in the 2018 and 2019 ICAST Awards under the Best of Show Fly Reel Category with the Seigler Small Fly Reel bringing the award home.
Women are soon becoming the epitome of change in the angling industry. We have done an article on Lady Anglers on our site which you can have a look at.
SaraBella Rod Company has set itself apart from the competition by employing disabled chaps and cancer survivors to build its fly rods. According to us, this is the biggest move in the industry so far. Kudos April Archer!
FishPond too has more to bag in 2020 after showcasing some of its latest innovations. Not a surprise, but as usual, the number of appreciators was higher this time.
With their mission to environmental preservation through recycling and using organic raw materials in product processing, there is more to anticipate for this year.
We can spot common brand names that stole the show in the 2019 IFTD Awards. Scott Fly Rods, Simms, Sage, FishPond, Scientific Anglers, Patagonia, and Ross and Abel Reels.
More brands that you need to keep an eye on are Umpqua Feather Merchants, Hareline Dubbin, Renzetti, Outcast, Flymen Fishing Company, and Rising. Stick around and find out what products were honored.
---
Accessories – Under $100: Simms Fishing Products, Pro Nipper
Is it any surprise, the Mighty Simms has quality products all over the place. They swept it clean in the 2019 IFTD Show scooping 10 awards. We haven't seen it yet since it is a new product about to be launched.
We will not speculate anything because Simms has a way of embarrassing people who love to make guesses. It pulls a big surprise you all didn't expect.
We are anticipating for a bomber in terms of material choice, artistry, aesthetics, and design. Keep around for a description and review once we set our eyes on it.
---
Youth Product – Gear/Apparel: Fishpond, Tenderfoot Youth Vest
If you think that kids will enjoy watching you fish, you are wrong. These chaps derive double fun more than you do. Something to carry their tackle gear like this Tenderfoot Youth Vest is a superb choice.
First, the vest is extremely lightweight. At 1.0lbs, it won't be burdensome to kids even when fully packed.
FishPond uses the 210D Nylon Cyclepond material to manufacture the vest with ballistic accents. It adds to the light weight when combined with the interior mesh lining. The lining enhances breathability. Waterproofness is a guarantee as long as the vest has no gaping or burst seams.
This is a kid's universal size since one size can fit most youth. The waist and shoulder straps are high-grade and adjustable.
With 14 pockets, for kids, this is enough storage space. These guys don't need to pack up heavy on short trips. A stash pocket with a dual entry is for extra gear and its zippered pocket for the kiddo's lunch tins, water bottles, and a rain jacket.
How well the manufacturer fixed attachment points is impeccable. First, there is a Velcro loop-like section for fly drying. You can attach a Velcro fly patch there.
However, this isn't inclusive of the vest. It is a separate purchase. The rear has a D-ring for net attachment. More are Hypalon for attaching more tools.
The front area has a buckle closure to keep the vest intact to your body and avoid it getting into the kid's way as he/she hauls. FishPond integrates a rod holder for easy transport to or from your fishing hole.
---
Fishpond Tenderfoot Youth Vest – Front Range Anglers | Fly Fishing
---
Fly Box/Storage System – Gear: Fishpond, Fly Dock
When we talk of storage systems in the tackle industry, most anglers think that we majorly talk of anything with pockets. NO! Even fly boxes are storage systems.
Everyone wants quick access to their favorite flies. It is distracting to fumble in jacket or vest pockets looking for a nymph or a dry fly. It can swiftly turn into a hospital emergency from what was a fun-seeking moment.
Versatility is galore here! The fly pad can hold flies of any size. If you love to have a collection of different sizes, this is the ideal storage system you should have in your possession this year.
Besides offering storage, it protects your flies from potential loss and damage. It as well protects you from impending injuries.
Fly organization when on the water can be daunting. The pad's construction is immaculate. Its base is made from recycled polycarbonate for durability and longevity.
Some of the hard surfaces you can place it on are dashboards, raft frames, boats, kayaks, tackle bags, coolers, and drop-down fly benches.
It comes with a 3M adhesive strip which has superb contact ability and doesn't risk slipping off. You can attach the adhesive-backed Velcro strip to itself.
---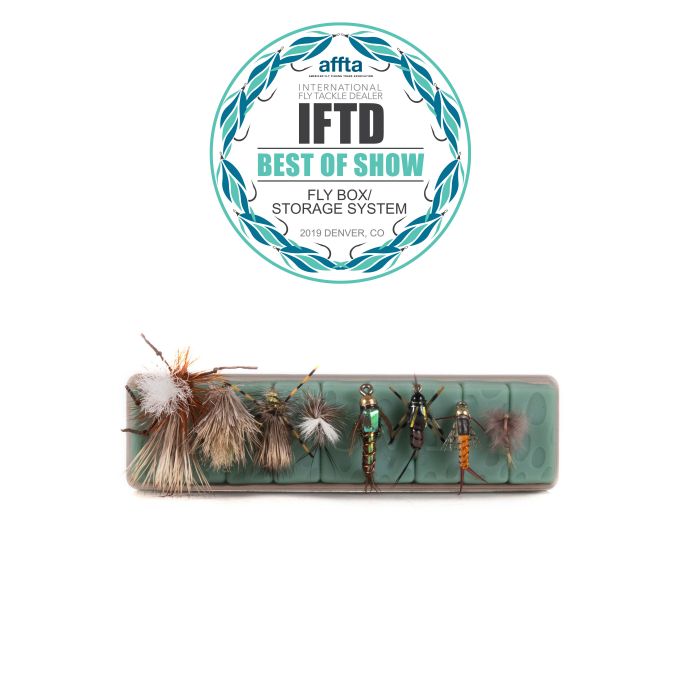 Fishpond Tacky Fly DockFacebookTwitterPinterestEmail
---
Luggage (Bags, Backpacks) – Gear: Simms Fishing Products, GTS Roller Duffel – 110L
Simms wins are perennial. The anxiety is building up because Simms is yet to unveil this product in the market. We aren't sure if it looks like the other Duffels in the Dry Creek Duffel Series.
What we are sure of is that it comes waterproof. This is obvious of Simms since, besides its love for the water, it is concerned about the safety of your duffel's contents.
So far, the largest capacity a Simms Duffel can carry is 200L which is the Dry Creek Waterproof Duffel L. We will put up a post immediately Simms launches this new release.
---
Fly Line – Freshwater: Scientific Anglers, Amplitude Infinity
Scientific Anglers and RIO Products are common names when you talk of fly lines. The former swept the crowd this time with its Amplitude Infinity from the Amplitude Series which features the innovatory AST PLUS Slickness technology.
It is an all-species freshwater fly line that mends perfectly and casts equally well hence the name Infinity. At any distance, it does the job without force. Scientific Anglers built this line half-size heavy. The head is long and has a reasonable front taper.
The AST PLUS Slickness Technology is responsible for durability and enabling an angler to shoot longer distances. Its tip section has a Floating Texture to ensure the line remains afloat.
Even dry flies hooked to this line don't sink. The Shooting Texture running line offers longer casts due to a drastic fall in friction.
The manufacturer calls it a general-purpose taper. This one is versatile and handles all freshwater species from pike, steelhead, trout, panfish, carp, bass, grayling, and salmon. Welded loops allow for faster rigging.
Its compatibility with fast action rods is unspeakable thanks to the half-size heavy build. However, you aren't limited to rods with fast actions. It is a juggler. It mends well and casts longer distances because of the long head.
---
Fly Line – Saltwater: Scientific Anglers, Amp Smooth Infinity Salt
Accuracy, distance, durability, versatility, and technicality are features of this saltwater fly line that make any marine fisherman bow to it.
Using the same technology as the Amplitude Infinity, it guarantees you perfect long distance casts. It is a survivor as regardless of the brutality in saline areas, it still accompanies you home intact.
The Amplitude Smooth Infinity is a wind cutter thanks to its half line weight heft. It turns flies over effortlessly. Accuracy is boosted by the long head. You can't compare it to a shorter head.
You easily target spooky fish and land the fly with utmost delicateness.
Featuring the Floating Texture and Shooting Texture like the Amplitude Infinity, the results are highly maintained floatation and longer casting distances.
It comes with a high contrast sighter to allow for easier line identification-especially the back side-as you battle fish.
Scientific Anglers employs the Tropi-Core Technology for maintenance of line slickness and stiffness in tropic environs. The welded loops are for quick and excellent leader attachment.
---
Fly Rod – Freshwater: Sage Fly Fishing, TROUT LL
Sage has thrown three different rod families in the 2020 ring which is an excellent thing to do. The Trout LL optimizes your fly fishing experiences and you can choose from small flies, close casts, light tippets, and wade fishing.
While it is an ideal rod for dry flies, we applaud the blank taper construction and specialized length.
This Light Line rods are medium-action rods and range from 7'9'' 3wt rods to 9' 6wt rods. As a versatile rod, it handles any situation that a trout fisherman faces. It boasts a very modest casting tempo and a smooth yet versatile action.
It is such a joy to fish this rod. It is a premium rod. We tend to make comparisons with the budget-friendly options. However, Sage Trout LL is a gamer in flex recovery, control and quality levels.
It makes perfect casts and sips trout using dry flies effortlessly.
The rod oozes quality with its Konnetic HD mahogany rod blank with chrome snake guides and Fuji ceramic guides. Guides are wrapped with a bronze primary and a gold trim.
Its grip has a walnut wood insert and you can never complain of comfort during handling. Handles are from Half Wells Cork. More striking features are the Super Plus snub nose and up-locking reel seat from bronze.
For safer rod storage, a bonus to durability and longevity is the tan rod bag which has a model tag and brown Sage logo. You can then insert the bagged rod inside the aluminum rod tube coated with brown powder and with a Sage Medallion.
Sage recommends that you use the RIO Gold Weight Forward Floating lines if looking for an all-around option and the RIO Technical Trout Weight Forward Floating lines if you desire technical presentations.
---
---
Fly Rod – Saltwater: Scott Fly Rods, Sector Series
You must have heard, seen, read about or used the popular and award-winning Scott Meridian Series fly rods. They now have a successor- the Sector Series. Thanks to the Colorado rod maker for launching yet another spectacular saltwater rod option.
What strikes us as a great move in innovation by this rod series is the Carbon Web technology. It is a keystone. Basically, it encases the unidirectional fibers running vertically along the blank of the rod.
This is in a sort of web of extremely light carbon fiber that is multi-directional. So what with the technical explanation? You will discover greater improvements in the torsional stability, tracking, and drastic reduction in chances of micro-fractures that can make your loyal friend quit on you.
Tappers take a new design and combining this with the Web technology, Scott was able to achieve greater line power and speed.
As a notable evolution, the Sector Series rods are favorable for casting between 20 to 100 feet. This is a longer distance than what the Meridian could by an extra 30 feet.
Other major advancements are the Ceracoil stripping guides-these are new in the market and yet to feature on any other rod. If stripper guides don't fascinate you, then the guys at Scotts and other folks find them exciting.
They are crush-proof, corrosion-proof, and have the most minimal coefficient of friction. Recoil Snake guides are from nickel-titanium to greatly reduce friction and prevent corrosion.
These guides come coated with a PVD finish which is low reflective and durable compared to the traditionally-plated finishes.
The rods boast of lightweight and greater feel in the hands. Easily floats the lines and delicately presents the fly without spooking fish, and superb for making short yet quick shots.
Its aircraft-grade aluminum reel seat and have slide hoods that are self-indexing, deep knurling to comfortably and easily turn its lock rings even with wet hands. Rod identification has been well covered with the line weight engravings.
Flor-grade cork grips are customized into the Scotts' wells shape. Heavier weights have fighting butts with thicker yet soft rubber to ensure comfort as you battle and reel in fish.
These are fast action rods and range from 8'4'' to 9' with regards to rod length, from 6 to 13 if considering line options, and from 2 to 4 if you base on rod pieces.
---
---
Fly Rod – 2 Handed/Spey: Sage Fly Fishing, TROUT SPEY HD
Sage announced the launching of three new rod families in 2019 a few weeks to the EFFTEX 2019 awards. The Trout Spey HD was among them. Trout Spey is rapidly increasing in popularity. Here anglers often use the two-handed rods in smaller weights and lengths that the ancient Spey.
The Sage ONE was the last Spey rod the company had before this new state-of-the-art invention. Trout Spey enthusiasts received it with double zeal and anxiety. This series features only five models of lengths ranging from 10'3'' to 11'3''.
Compatible line options with these lengths are the Scandi and Skagit style Trout Spey Fishing lines which are 175-350 in grain size. You can't use the switch rod styles with this rod like you would with the Sage Trout Spey rod.
Trout Spey rods need to have more stable tips and very smooth power transfer for effortless casting. It Conifer blank features the revolutionary Konnetic HD technology resulting in fast actions across all rod lengths.
Stripper guides are tangle-free and made from Fuji Ceramic while snake guides from hard chrome. This one features a down-locking reel seat with a Vera wood insert.
Sage uses the Super Plus Full Wells cork handles on the rod. And come with pretty rings with composite accents. Fighting butts are from composite accents.
Sage is generous enough to include a tan rod bag for rod storage and protection. It has a model tag and brown Sage logo. An extra is the aluminum rod tube in tactical green with the Sage Medallion.
The manufacturer recommends that you use the InTouch Skagit Trout Spey VersiTip lines on the rod. However, it is crucial to check their site for reference when choosing a line size for your ideal rod length.
---
---
Reel – Freshwater: Ross Reels, San Miguel
I don't know if you are reading this on a Thursday so that we can brand this a Throwback Thursday piece. Anyways, throwing back to the old San Miguel, it was the bomber then.
Ross Reels set to launch the new version for 2020 in December 2019 which it fulfilled. Looks mightn't be the first pick for many. Just to point out, it is a pretty water lass.
Bringing the legend back, Ross Reels has done much better when it comes to the finesse aspects of this reel. To add, its class might as well shoot.
It is slightly over two decades since its older version was launched. It embraces modernity in reel construction and machining.
The reel features a high gloss black finish which is well polished. Its frame is sturdy and another unbothered piece of work. You will love its spool and how effortlessly you can operate it. Butter-smooth so to say.
The sealed drag is highly effective and boasts of easier adjustments over a wide range at the angler's convenience.
This one comes with a carbon stainless drag system and boasts precision and very smooth resistance. Who doesn't adore reels with the flower petal porting? Find it on this one from Ross Reels.
Technological advancements have seen this reel made with the new canvas micarta handle. You only find this material on very expensive customized knife grips for excellent grip even when wet.
A stainless steel push-button release is what highlights the large arbor system. The size of the arbor increases the retrieval rate and greatly reduces line memory.
Available sizes are /4, 4/5, and 5/6 with weights ranging from 5.4oz to 6oz. Reel capacities range from WF3+ 65 to WF6+ 80 with line weights of between 3-4wt and 5-6wt.
---
---
Reel – Saltwater: Abel Reels, VAYA
Vaya! Vaya! Vaya! Go! Go! Go! Go is the translation of Vaya- a Spanish word. Go throw those lines, Go reel in your desired catch and Go get dirty in the waters.
Abel is a sister company to Ross and the former decided to concentrate on the Saline category. Colorado chaps at Abel Reels have us speaking more than we have ever about their products. The Vaya reel is considered a light salt reel though it works well too in freshwater.
First is the partial porting frame of these rod series which greatly reduce its weight making it highly sturdy and a good form to accentuate the superb finishes.
The inner side of the frame boasts various sets of CNC machined fly patterns. They vary with reel sizes though. Forget about counterweight.
Thanks to the large-size arbor spool which has a dual pawl drag engagement strategy with high precision and balance. As you adjust the drag, you hear a light incoming click.
It has the carbon stainless drag system with multiple discs whose offerings are ample resistance and a wide range of adjustment levels if you are using the delicate tippets. Whether in freshwater or lightly saline areas, it does the job right.
The spool is easy to change and comes with a functional O-ring release. You can change the retrieve at your convenience. Available sizes are 4/5, 5/6, and 7/8. Reel weights range from 5.15oz to 5.6oz.
---
---
Men's – Waders: Simms Fishing Products, G4Z® Stockingfoot Wader
A masculine cut it is. Besides looking so punchy, it is also fully functional, a reliable piece when it comes to waterproofness and protection in cold weather.
Simms is a tale of innovations and combines a 3-layer GORE-TEX Pro Shell in the upper parts of the wader and a 4-layer GORE-TEX in the bottoms and legs. Quite thoughtful since the leg and seat are often immersed in water if you aren't fishing from a raft or kayak.
The frontal closure is via the high-grade YKK Aquaseal zipper. This zipper is used by most reputable brands because of its exclusive waterproofing properties.
Handwarmers are lined with fleece for warmth generation when you need to give your freezing fingers life. They come zippered and can double up as storage spaces for small gear.
Zippered chest pockets are spacious and accessible spots for fly boxes. There are retractor docking stations if you need pore storage points. You will appreciate how convertible they are to waist-high waders when you need some relief in the upper body.
Simms builds this wader with a 2-inch nylon belt with permanent low profile loops. The seam structure on all Simms waders nowadays is reinforced in the front and back legs to counter the chances of bursting. Suspenders are adjustable and comfortable to have on throughout. Stockingfeet is made from Neoprene material which is antimicrobial and easily conforms to the feet.
Inbuilt gravel guards seal out all gravel, sand, and particles to prevent wader damage.
---
---
Men's – Outerwear: Simms Fishing Products, G4 Pro® Jacket
Simms is constantly making updates to its GORE-TEX Pro Shell fabric to ensure that anglers pride in its offerings. It is obvious that they do and it is evident in the awards and ratings of this product.
The new G4 Pro wading jacket is lighter by 15% than the other waders. This reduction in weight doesn't compromise quality and strength.
The manufacturer incorporates the DryCuff technology in these waders. It makes them highly water-resistant when you decide to feel the deeper waters with your hands.
We can't doubt its abrasion resistance. The material choice and construction are to thank for this feature.
It comes with 9 storage pockets to fit your gear for the day or night. Chest pockets are zippered and friendly bellowed to accommodate your fly boxes.
There are two pockets for your tippets-these nifty stuff are delicate. A sleeve stash is for convenience and the inner woven stretch pocket for your valuables and the rare compartment for extra gear, rain jackets, a food tin, and a water bottle.
As usual, Simms designs its waders with the YKK water-resistant zippers to ensure protection from the entry of water. It has a large and adjustable storm hood at three different points. Once not in use, tuck it away.
The wader's bottom hem has a dual drawcord for adjustment and to seal out any weather elements that feel like slipping in through the underside. The wader weighs 23oz and is reasonably lightweight.
---
Men's –General Apparel: Simms Fishing Products, SolarFlex UltraCool Armor
Of course, you don't need to flex in the solar with the worry of too much perspiration and bad odor. This one is the real deal for men who feel like a shirt is what they only need in the uppers during summer to hit the waters.
The shirt boasts a full-coverage hood which is ideal when the winds decide to embrace your head from all sides pushing your hair to your face and into your eyes. It has a UPF rating of 50.
Manufacture is from the high-quality Avra fabric which has greater moisture-wicking properties leaving you drier than you'd be with any other shirts on.
Fabric composition in the underarm and front face is 94% polyester and 6% spandex while the body has 170gsm 100% polyester with 78% polyester and 28% Avra. You enjoy the comfort that comes with reduced sweat when in hot weather.
It is a good idea that the hood comes with an envelope to secure your hat bill. Even as the bill protects your eyes from the sun or incoming hooks, the envelope ensures that this friend stays with you and isn't blown by the winds.
An inbuilt neck gaiter is fully functional and protects the neck area fully from the effects of the sun. Still, having sunscreen on the neck areas for an angler is important.
Care and maintenance are breezy since you can machine wash. More care instructions are on the shirt's label.
---
Men's – Wading Boots: Simms Fishing Products, G4 Pro® Boot
The G4 Pro series from Simms is doing exceedingly well in the tackle market. We don't mean that the others are substandard. Of course not! So far, the G4 Pro wading boot's performance is notable.
It combines durability and strength. This makes it a go-for pair in any season.
You will appreciate the superb uppers for their sleekness, durability, and water-shedding abilities. They are vacuum molded and have TPU overlays that aren't stitched for extremely lightweight and greater abrasion resistance.
Its lacing system is low profile with non-corrosive eyelets to counter the line from getting caught by them.
The Vibram Idrogip outer sole is custom made by Simms and has 10 rust-free receptacles for sturdy cleat holding. For more grip, if you'd wish to, purchase the G4 Pro Alumibite and the Hardbite cleats for use when need be.
Its toe box is roomy for comfort and the heel pocket is in a good place for comfort. Other ergonomics for comfort are the fully closed-cell foams which are molded for stability and comfort. There exists a felt version of the G4 Pro for use in authorized areas.
---
Women's – Wading Boots: Simms Fishing Products, Flyweight Boot
You can't compare women's wading boots that were there five decades ago (that is if there even was a pair) to what we have now.
Weighing 40oz. this is reasonably lightweight to allow you to climb high mountains as you head downstream even on long treks. Of course, you can almost fly in these wading boots.
Thanks to the advanced Vibram sole, there is nothing to worry about slipping on surfaces with moss, algae and what Mother Nature offers as slick. The traction is on another level. Just like what you find on the high-end wading boots.
The low-profile boot uppers are made from high-grade synthetic material which easily drains water to ensure that the boots remain lightweight. Even boots have abrasion zones. These areas are welded with a TPU film to enhance durability.
These wading boots stay on your feet courtesy of the speed lace hook and lace toe closure. The system is corrosion resistant and longevity is a guarantee.
We pride in the high cushioning levels of the dual-density EVA mid-sole which greatly enhances comfort and allows for wearing through long fishing sessions.
If you need to enhance grip, you can separately purchase the 4.5mm Vibram Idogrip outsole made from rubber and is stud compatible. Flyweight Felt-soled wading boots for women are also available.
---
---
Women's – Waders: Simms Fishing Products, Women's G3 Guide™ Z Wader
Yet again, Simms has added a new product to the G3 Guide family. The G3 Guide Z waders for women is superb if you are looking to achieve breathability, dryness, warmth, and comfort when fly fishing.
Its fabric construction is similar to that of the Men's G4 Z Stockingfoot waders. 3-layer GORETEX in the uppers and 4-layers of the same in the leg and seat. This brings the waders to a weight of about 41oz.
A few new features to note are like the new patented TIZIP side zipper which is convenient and an easier way to respond to your body's respiration process. You will love the feminine cut and how well the waders fit.
Forget about unnecessarily bulky fabric in the wrong places which make you feel like you've been thrown in a trash bag.
Suspender straps are waist anchored, are easily adjustable for wader securing to the body and comfort. You can convert the waders into waist-high levels at your convenience.
The handwarmer chest pocket is easy to reach. Lined with high-quality fleece, the warmth it generates for your fingers to feel lively again is great.
There is a flip-out tippet tender pocket which is removable and comes with a nice retractor docking station for tools and other necessities. It is versatile and you can step out in it in any weather.
Simms uses its patented front and back leg seam on the wader to reduce the chances of wader wear and tear in potential areas.
Inbuilt gravel guards have a boot hook to lockout sand and stones. Anatomical neoprene booties cushion your feet from the cold as you get into the water in your wain boots.
---
---
Women's – Outerwear: Simms Fishing Products, Women's G3 Guide™ Jacket
By women for women. This must be among the most fascinating things a company can do. The design is perfect and the color-nothing far from warmly. Simms uses the GORE-TEX 3L fabric to manufacture this outerwear.
The main reason for this is for maximum protection from the adverse effects of weather elements.
Still at protecting you, the storm hood can be singly adjusted for a great fit and cushioning against wet weather. It comes with spacious chest boxes to allow you access your flies on the water without wading out.
The rear pocket is easily accessible via the front handwarmers. If you know of how much importance finger dexterity is to an angler, you will appreciate the presence of the handwarmer pockets.
Cuffs that stay put always will keep you dry and warm. They are very effective and a dip in the water to stroke or release a fish has nothing on them.
---
Women's – General Apparel: Simms Fishing Products, Women's Bugstopper Leggings
What comes to your mind when you think of insect shield leggings for fly fisherwomen? Are they made from mesh-like material like insect nets? Far from that.
These water leggings are stylish, functional, and durable for ladies who love water and flies. Bugs can be a turn off once you hit the waters and they decide to make you a meal.
Simms uses the Insect Shield repellent technology to offer insect protection. Of most concern is those that carry diseases like the Lyme and Nile Virus disease. The leggings repel midges, mosquitoes, ants, flies ticks, and chiggers.
It boasts of high moisture-wicking capabilities allowing the wearer to be dry and warm enhancing comfort throughout. Anti-odor properties keep you fresh for a long time. Besides, incorporating the UPF 50 was ideal for maximum sun protection on the leg areas.
You don't have to worry about a loose waistband. This one is well sculpted made with high-rise compression. It ensures a perfect and comfortable fit in the waist area.
For longevity, please follow the care and maintenance instructions on the garment's label.
---
Last Few Words
We've broken down a few items from the 2019 IFTD Show awards above. It will be thrilling to hear from you in the comment section. Share with us what you think about the new products, new advancements, and those you've had an experience with.
We will be having full product reviews up on the site as soon as we ready them. Until then, tight lines!